Lyrical, mellifluous and all those kind of words will do nicely to summarise the ambience on this pleasing two-CD live set from pianist Bill Evans, recorded at Ronnie Scott's club in London in December 1969.
Eddie Gomez was on bass and Marty Morell was the drummer on these appealing sessions. They are only available to us all because one Leon Terjanian, a friend of Evans, and a big fan of his music, sent an email to the record company revealing that he had the recordings in his possession.
Side one opens with a lively evisceration - we mean it in the kindest way -  of Our Love is Here to Stay, which lets Gomez strut his stuff early on on a sturdily bony bass solo. A sensuously amorous Sugar Plum is followed by Stella by Starlight, My Foolish Heart and Round Midnight, amidst appreciate applause and the odd clink of a glass of Babycham or Campari by our reckoning here, where we notice such things.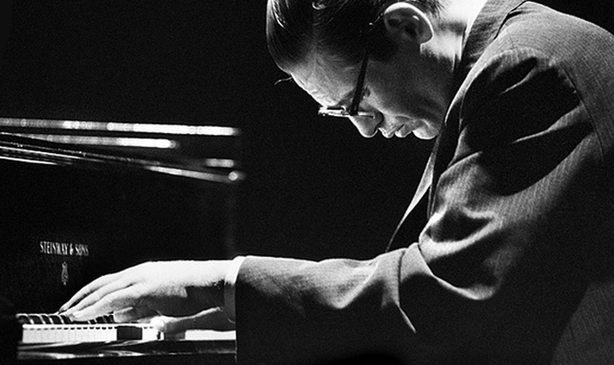 It's an intimate evening with the pianist and his two cohorts on top form, Gomez standing back easily for shadowy, foraging bass solos and then resuming in union, in an ebb and flow of unshowy, relaxed interplay.
Elsa and What are you Doing the Rest of Your Life open disc 2, both fey and elegant. The accompanying booklet contains some interesting insights, among which are Eddie Gomez's recollections of attending a concert of Beethoven music in the company of Evans. The legendary pianist was never particularly animated, certainly off-stage, the bassist casually mentions, " so I think some people misconstrued that lack of animation as being that he wasn't outgoing, but that he was in some kind of Zen state of being. And that really wasn't the case."
Which leaves us none the wiser really (I guess you had to be there.) Never mind the personality, imbibe the pianistic charisma and Debussy-like trills and runs in these thoughtful and generous interpretations from a memorable trio.