These three albums from sax legend Sonny Rollins show to fine effect the prodigious talent, free as you might imagine from the rock, funk, and disco fripperies the New Yorker indulged in, in later years, in what was a career of peaks, troughs and plain absences from the scene.
"John (Coltrane) and I had been so close, musically and personally," Rollins told Atlantic Monthly back in 1999. "What happened was that as the guys began to praise Trane, they put me down. I went through a period where I resented Trane. For a minute. I was later very ashamed of myself for that. "
He would have been even more ashamed had he thought Trane knew about his feelings, he added." We were never competitors in the way prizefighters are. We had too much respect for the music for that kind of thing."
All by way of showing how Rollins is one of the last remaining scions of jazz bebop royalty, although his appearances have been rare indeed since he ceased live performances in 2012 due to respiratory problems.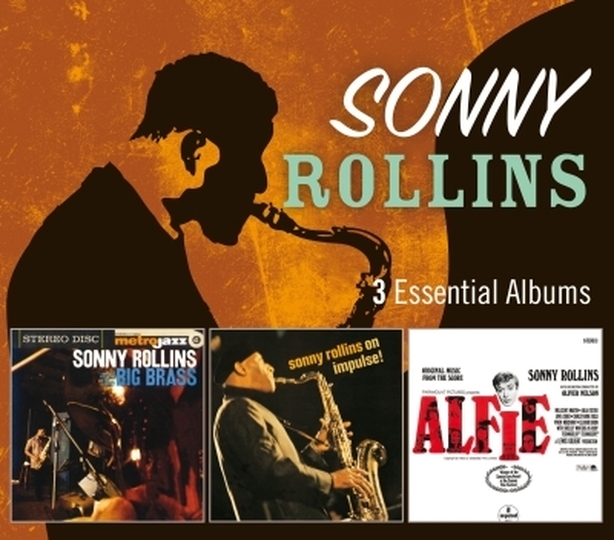 Born Theodore Walter Rollins, on September 7, 1930, the youthful sideman polished his musical chops with Bud Powell, Miles Davis, Max Roach and Clifford Brown. The breakthrough album, to use modern parlance was Saxophone Colossus, released in 1956. Rollins was in like Flynn, deemed one of the greatest saxophonists of all time in short order, despite subsequent aberrations, musical missteps, and regular absences from music. He spent the years 1969 and 1971 on a spiritual retreat in India and Jamaica. He won Grammy awards for This Is What I Do (2000) and Without a Song: The 9/11 Concert (2005). He also collected a Lifetime Achievement Award along the way.
So here you get the infectiously companionable set, Sonny Rollins and the Big Brass, recorded July 11, 1958 mostly at Metropolitain Studios New York, with Nat Adderly on cornet, Henry Grimes on double bass, René Thomas on guitar, Don Butterfield on tuba, and an array of trumpet and trombone sidemen. Rollins' solo rendition of Body and Soul is a highlight but everything shines and buffs up well anyway.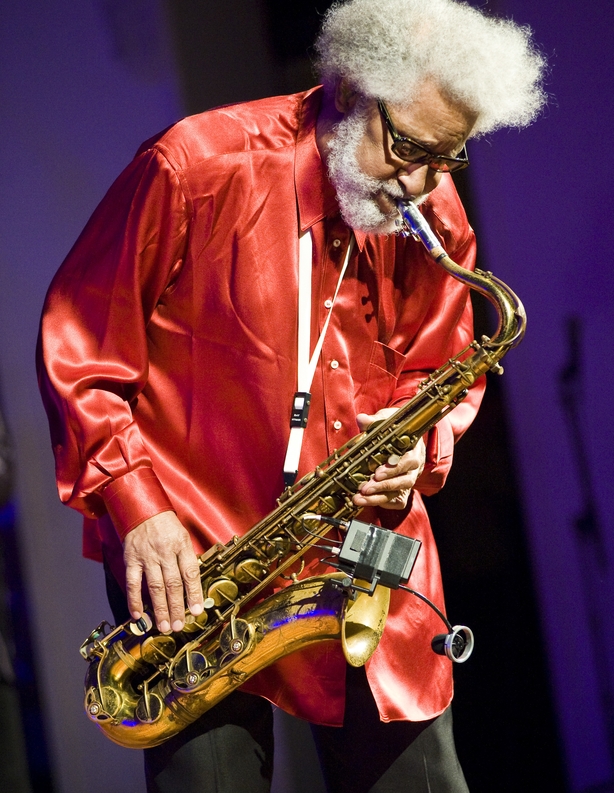 Sonny Rollins on Impulse! was recorded July 8, 1965 at Rudy Van Gelder's studios, New Jersey, one of the three albums released for the Impulse! label in 1965 and 1966. (He would not be heard from again until 1972 after that spiritual sabbatical had ended.)
On this appealing album, perhaps the best of the three, Rollins treats with brio and imagination five standards - On Green Dolphin Street, Everything Happens to Me, the Latino-flavoured Hole 'em Joe, Blue Room and Three Little Words - in the company of pianist Ray Bryant, bassist Walter Booker and drummer Mickey Roker.
The third and final album in the collection is Rollins' music for the movie, Alfie, recorded in 1966. Kenny Burell is the guitarist, Roger Kellaway is on piano, Phil Woods on alto sax, the aforementioned Walter Booker is on double bass with a host of additional players, whose work on the Michael Caine movie score, it is safe to say, has been aired more than anything else they ever did.