Three widely different facets of the great trumpeter's racy talent are showcased on this attractive package from the venerable Verve label.
The best of the three albums is the third, Something Old, Something New, surely one of the greatest jazz albums of the 1960s, first reissued on CD in 1998. It opens with the quietly exhilarating Bebob, Dizzy's trumpet flying and pulsing before Kenny Barron's busy piano solo takes the baton.
Bassist Chris White tippy toes along blithely while Drummer Rudy Collins makes that cymbal brush almost like two tambourines in the rich undergrowth of the tune. Dizzy's delicate filigree infuses the warm, tender reading of the Todd Dameron/Count Basie classic, Good Bait.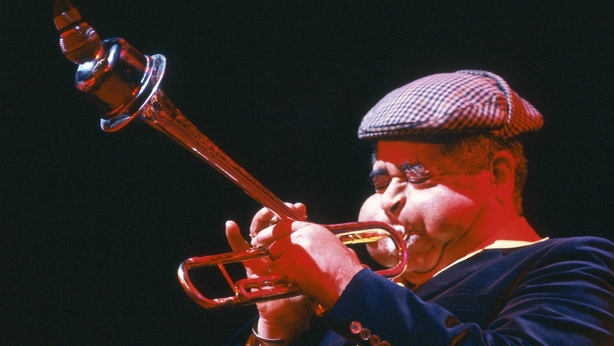 Meanwhile, James Moody shines throughout on tenor sax, flute and alto, and there is a languorous segue from Gershwin/Duke's I Can't Get Started into Monk/Williams' deliciously sleepy Round Midnight. Dizzy Dizzy Atmosphere is more of the same crackling stuff of which Bebob is made, with braying scat vocals in the background from somebody among the personnel - any guesses folks?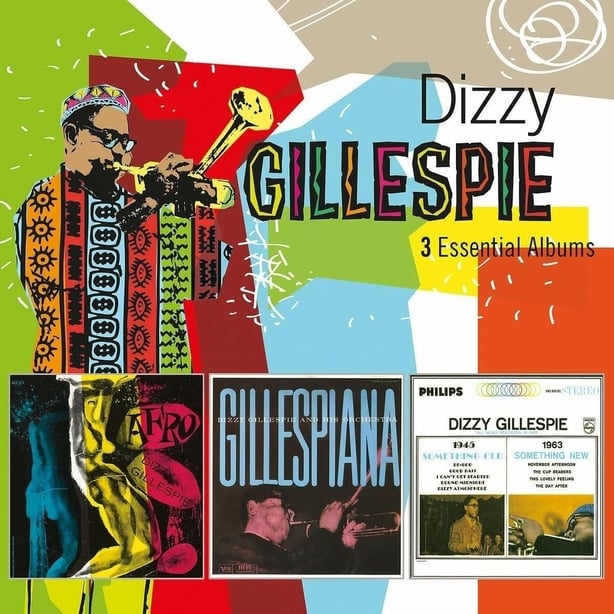 There are a few Tom McIntosh numbers from the second Something New side of the album and a Brazilian jaunt on This Lovely Feeling, an Arif Mardin/Margo Guyan number.
Afro, the first CD in the pack is Dizzy in the company of Quincy Jones, Hank Mobley, Lucky Thompson and about twenty other less-well known but equally illustrious players. Con Alma, A Night in Tunisia and Ellington's Caravan are given spirited airings.
Gillespiana -The Carnegie Hall concert is another facet again, with a very big band also in tow but it is a bit portentous and self-conscious, despite the wide variety of instrumentation marshaled, including timbales, French Horn, congas, bass and ordinary trombone and tuba, no less. Dizzy was nothing if not adventurous.
Paddy Kehoe