Depending on your disposition, Foals' decision to divide their new record in two - the second part is due in September - is either the height of notions or a refreshing lack thereof. 
What's easier to agree on is that even for curiosity alone, the wait until autumn will be a long one.
Eschewing our expectations of everything now gratification and perhaps a regretful acknowledgement of ever-shorter attention spans, Everything Not Saved Will Be Lost - Part 1 crams a lot into 39 minutes and leaves its successor with quite the job of work.
For the chance to win a vinyl copy click here.
We need your consent to load this YouTube contentWe use YouTube to manage extra content that can set cookies on your device and collect data about your activity. Please review their details and accept them to load the content.Manage Preferences
From ballads to bruisers, Foals play it like a band determined to do their bit to return the album to the rude health the art form enjoyed in days gone by, with that craving for better times a recurring theme from start to finish.
There are songs here that would grace the best of them. The groove of Exits is nigh on impossible to leave. Sunday embodies the sleepiness of its title before exploding with the kind of energy that feels a lifetime away come Monday morning. On the Luna has the same DNA as Foals anthem My Number but the case can be made that it is - gasp - the more successful sibling.
Behind such catchiness, however, the quartet have a lot to say about sadness, with poignancy feeling like it has become a fifth member of the band following the amicable departure of bassist Walter Gervers. His muscles are missed and his leave-taking feeds into a preoccupation with absence that also encompasses grief, our own mortality and the destruction of nature. A lyrical nod to Foals' own spirit animals Talk Talk is a wonderful tribute to the masters but now has a weight that no one wanted following the death of Talk Talk visionary Mark Hollis earlier this month.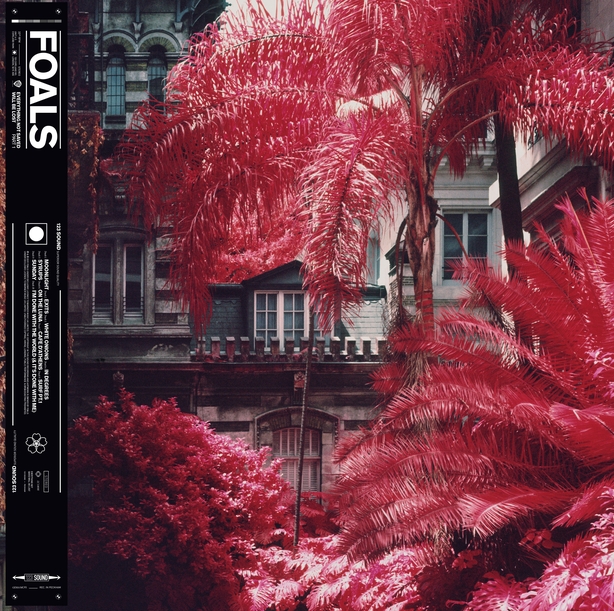 Fittingly, Foals close out this collection with elegiac ballad I'm Done with the World (& It's Done with Me). It could well be their most moving song to date; it is certainly the best way to say goodbye - for the moment. 
Few outfits these days seem like they have the nous and neck to survive and create a beast of a back catalogue. But here, once again, Foals sound like they're in it for the longest of hauls. 
Four stars? Well, we're only halfway there...
We need your consent to load this YouTube contentWe use YouTube to manage extra content that can set cookies on your device and collect data about your activity. Please review their details and accept them to load the content.Manage Preferences