Singer and actor Flo McSweeney has been singing for years in many different contexts and her first solo album draws with poise and sensitivity on the sources that have fed her art over the years.
Flo, a popular music RTÉ TV presenter on Megamix and TV Gaga in the 1980s is also recalled by your reviewer as the sweet-voiced chanteuse with Moving Hearts. She also fronted the Manchester band A Certain Ratio. She was present for one of Moving Hearts' final gigs at the National Stadium in 1984 - a cracker, I recall it well - and while there have been reformations since, I believe all reformations have been purely instrumental with no singing.
The soft torch, or perhaps soft rock singer, is nowadays a regular guest with the 17-piece Hot House Big Band, and she has long adored Billie Holiday. In the course of this 13-track solo album, she includes the wistful Holiday/Arthur Herzog Jr ballad Don't Explain, popularised of course by Holiday along with Tom Waits and Kathleen Brennan's Picture in a Frame, the title track.
Also in the megamix are Leonard Cohen's Leaving the Table, Van Morrison's Moondance, Paul Buchanan's Mid Air, Nick Lowe's The Beast in Me and Melody Gardot's Your Heart is as Black as Night.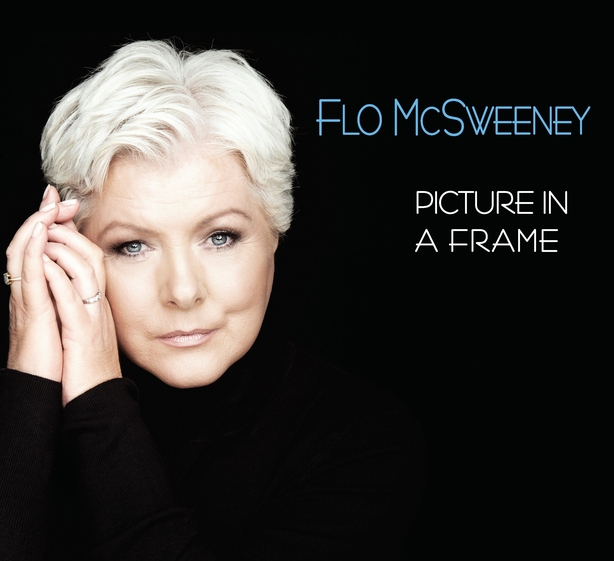 The most interesting songs perhaps are the oldest ones - neither the much-venerated Cohen, Buchanan, Gardot or Waits numbers ever did much for this scribe. Moondance I have heard more than enough of, thank you - even Van has heard it too often - while (Give me a Little Water) Sylvie is also bearing some signs of wear.
However, this may not be the opinion of other listeners and familiarity for one is strangeness for another. I suggest though that a new arrangement of Declan Sinnott's Let Somebody Know, which Flo used to sing over thirty years ago, would not have gone amiss. It was a touching song, touchingly delivered and might have been a good inclusion.
The Beast In Me once covered by Johnny Cash, needs the gnarled, oaken vocal which its writer, Nick Lowe and Cash both impart on their respective versions, the kind of singing which is avowedly not Flo's metier.
In terms of the album's tendency to shine, it is the singer's impeccable readings of venerable American Songbook classics such as Don't Go to Strangers (Kent/Mann/Evans/Connelly) or Duke Ellington's Mood Indigo and Solitude which make one sit up and take notice.
There is a classy band to hand too - cellos, violas, horn section, etc - under the expert eye and ear of arranger Fiachra Trench on piano. Ultimately, the oldies are the goldies here.
Paddy Kehoe