Blue Note continue their wonderful spate of reissues with three key albums from pianist Sonny Clark in a variety of settings.
Sonny Clark died in 1963 at the tender age of 31, but in his short but intense career he recorded seven brilliant albums for the Blue Note label. The player's hard-swinging bop is treasured today by aficionados but major league success eluded Clark while he lived. He played with all the greats, Jackie McLean, Hank Mobley, John Coltrane, Art Farmer, Donald Byrd, Philly Joe Jones and accompanied Dinah Washington.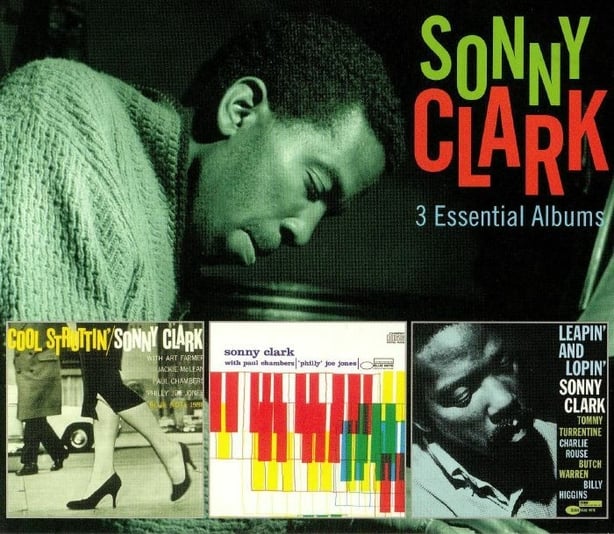 Each of of Clark's Blue Note albums are regarded as classics nowadays, 55 years after his death. His final record for the label, Sonny's Crib, featured Clark in an exhilarating set with John Coltrane. Recorded in 1958, the bluesy swing-oriented Cool Struttin' - generally regarded as his best- is included in this package of three. The set features a youthful Jackie McLean on alto sax, trumpeter Art Farmer, with bassist Paul Chambers and drummer 'Philly' Joe Jones, both from the much-feted Miles Davis band of the time.
The so-called 'Sonny Clark Trio' album, with Chambers and 'Philly' Joe Jones is also included as is Leapin and Lopin,' a blissful session with trumpeter Tommy Turrentine, tenor saxophonist Charlie Rouse, bassist Butch Warren and drummer Billy Higgins. Piping hot.