The Yellowjackets crew - who wowed the crowd at Sligo Jazz some years ago - are polished players, flamboyant in the best sense. Yet they make it all work as a unit, which is pretty much how Weather report once functioned. Founded in 1981 in Los Angeles, they have recorded close to 30 albums and been nominated for 17 Grammy awards.
Russell Ferrante is the piano and keyboards wizard, while veteran sax supremo Bob Mintzer was a sideman for Weather Report's late great bassist Jaco Pastorius. Mintzer shines on his own piece, Strange Time and he lights up Timeline with his articulate soloing. William Kennedy is the energetic drummer, while bassist Dane Alderson is low-key until he turns out a mean, Stanley Clarke-like run on Ecuador.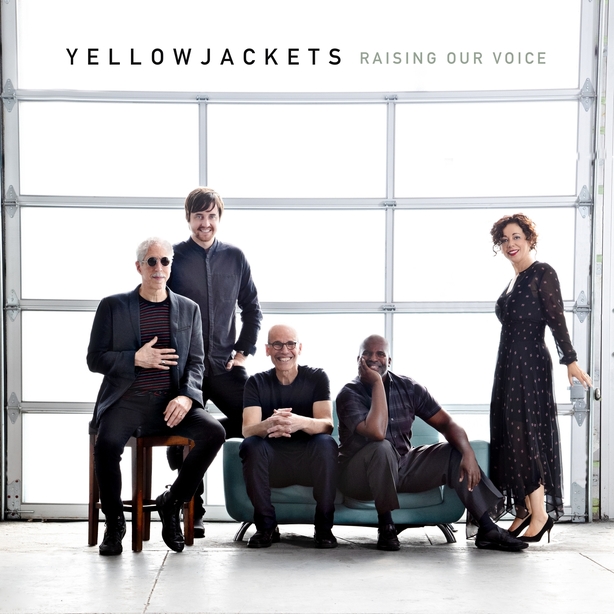 Meanwhile, guest singer Luciana Souza supplies vocalese. Listen to her deliver the Ferrante/Souza composition Quiet in Portuguese. It's not an absolute killer of a tune by any means, more reliant on atmosphere for its effect than actual melodic substance, yet it prompts the fantasy of Ms Souza on an album of the songs of Antonio Carlos Jobim. She has indeed a mature expressiveness.
We need your consent to load this YouTube contentWe use YouTube to manage extra content that can set cookies on your device and collect data about your activity. Please review their details and accept them to load the content.Manage Preferences
Man Facing North is a opening track to what is a considered arrangement of light and shade through 13 tracks, with occasional touches of restrained electronica as on the two-minute Divert which pulls away from the jazz for a kind of breather. (For the boffins out there, the Australian (Perth) musician Dane Alderson used a the RC-300 Loop Station by Boss combined with the Roland VB99 midi unit to produce Divert and he employed the same structure for the other brief electronica interlude, Emerge.)
The ensemble's sense of pin-sharp focus can also accommodate expansiveness and Yellowjackets are really a troupe of musical athletes, in training for the Olympic Games of sound. mackavenue.com