With artwork to sink the heart of even the most wide-eyed rock fan (we know he's been busy with Guns n' Roses' licence to print money, but this?) Slash's latest has its work cut out to persuade listeners not to judge an album by its cover. Moody black-and-white shot under a streetlight too much trouble?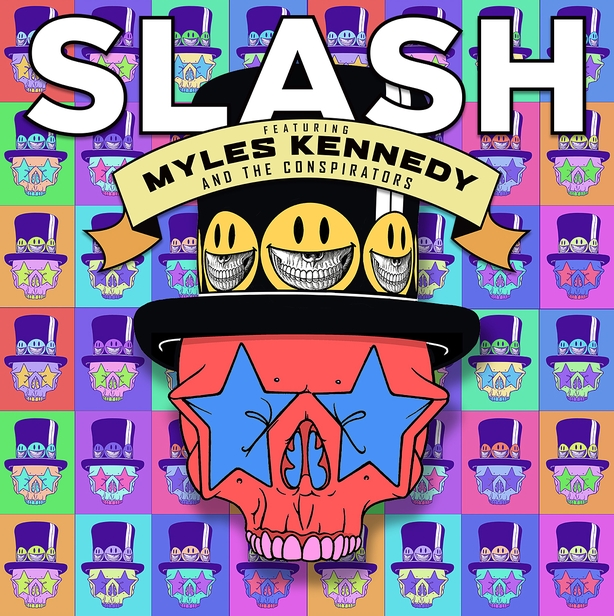 Anyone who does manage to make it past the puerile to the music inside will find a good-but-never-great collection, with one of the supreme showmen struggling to shake off the unenviable classification of 'solid'.
The standouts are the You Could Be Mine-recalling My Antidote, the demonic boogie of Sugar Cane and the soloing on Lost Inside the Girl. Elsewhere, it's all routine raucousness and built for B-sides.
The wait for the must-have record from Slash and singer Myles Kennedy together continues. In the meantime, the new Therapy? and Clutch are the best September has to offer. Better covers, too.