The South Korean Near East Quartet have been around since 2010 and their ECM debut is a dolefully dramatic affair, shot through with astringent beauty, born of tenderness and despair. It's a bit like an evolved Portishead but slowed down even further.
If you were to look for Western parallels, there is something of Radiohead's portentous monotone, hovering around Suwuk Chung's long skeins of grungy guitar, locked in a one-chord groove. Soojin Suh's judiciously-placed drums only barely pin down a tune and go absent for stretches, just like the singing, come to think of it. Combined, the almost seamless sequence of eight tracks tend to have the air of a film score for a very bleak film indeed.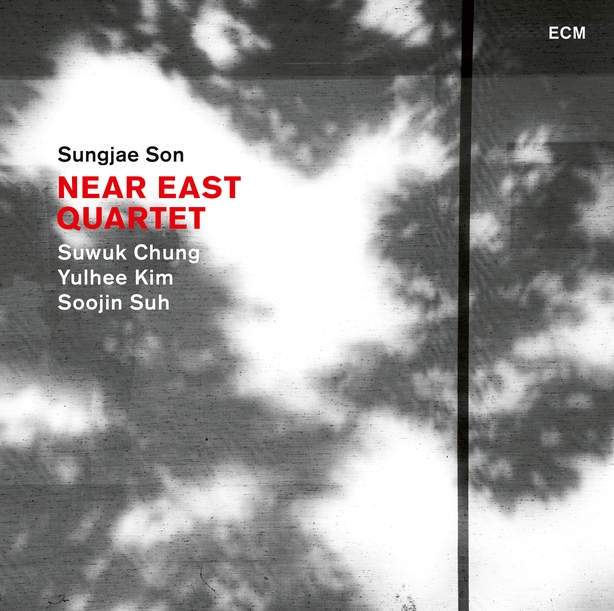 Certainly the lyrics are sad enough betimes on this mix of traditional songs and new compositions from saxophonist/clarinettist and leader Sungjae Son. Pansori singer Yulhee Kim on vocals sounds a little like Beth Gibbons, breathy, forlorn and a tad tormented.
That wistful, grief-stricken element is given full rein on the plangent Gaiggabuda, where Kim sings about how she wants to go, and follow her sweetheart. "I want to go even if he is thousands of miles away", she laments. The appeal in general lies in the intriguing folk core at the record's centre, swathed or grunged up in guitar atmospherics. It's all of a piece, in other words, and has its own defiantly burning integrity.
Near East Quartet's debut for ECM was recorded in Seoul, and mixed at Studios La Buissonne in the South of France - didn't lift the gloom, mind you, that sunny spot. Recommended nonetheless.