Veteran American singer-songwriter John Prine (Speed of the Sound of Loneliness, Sam Stone) is back with songs where the lyric is the thing. The melodies may have been worked on until he was blue in the face, but we don't think so frankly. The guitar-strumming is simple, but much of the musical atmosphere resides in the electric guitar, along with additional acoustic guitar players, Hammond B3, kazoo, hand-claps and mellotron. No, there are no members of Tangerine Dream dropping in to do a turn.
There is a jug band feel to Lincoln Nebraska, 1967 (Crazy Bone) with its bar-room piano - anything complicated, music-wise, would just prove ill-fitting, this is an honest work ethic with few frills. One might reflect occasionally what producer Daniel Lanois might bring to the table, but it seems bad manners to even think it. Dan, bless him, wouldn't be needed, for instance, on the plaintively beautiful Summer's End, written by Prine and his co-worker in balladry, one Pat McLaughlin.
The man is in truth a poet of the first water and the music is the carrier, the transporter. Like quite a deal of soul or gospel music, the melodies essayed here in what is essentially the genre known as `country,' are simple. Yet there is a profound poetic sensibility at work in the writing of Caravan of Fools - which seems to take a sharp sabre to hollow celebrity - and The Lonesome Friends of Science.
The lonesome friends of science say/The world will end most any day/Well, if it does then that's OK/ 'Cause I don't live here anyway
So, is he voicing or paraphrasing some kind of wizened sarcasm he has heard in a bar, say, or is he giving his own view? Now, there's the rub, an amalgam of both voices one suspects.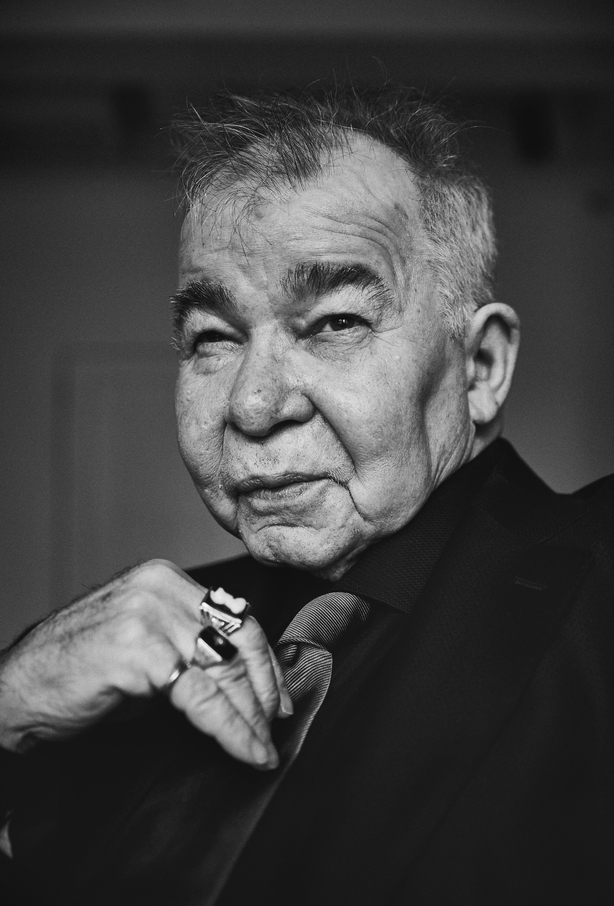 Certainly the listener will have no trouble accessing the spirit of songs like the extraordinarily level-eyed and perceptive, God Only Knows and the jokey, irreverent When I Get to Heaven.
I might invite a few choice critics/Those syphilitic parasitics/ Buy 'em a pint of Smithwicks/ and smother them with my charm.
Well, 'jokey and irreverent' to a point - When I Get to Heaven suddenly turns wistful when he sings about who he's gonna look up beyond the pearly gates. That is, after he has drunk the vodka and ginger ale and opened up a nightclub named `The Tree of Forgiveness.'
Then I'm gonna go find my Mom and Dad/ and good old brother Doug . . .I miss 'em all like crazy/Bless their little hearts.
When lyrics like this are sung in a tobacco-stained, bourbon-tinged voice you gotta believe them. They might sound schmaltzy in the vocal of a fresh-faced young tenor, but not in the blessed utterances of John Prine. Long may he roll.