The American singer Joy Marshall arrived in London in 1962 and was soon turning heads with her vocal charisma and insouciance, being equally adept at pop and jazz. She worked hard but also partied hard, and her marriage to musician Peter King was particularly tempestuous. The singer was also a girlfriend of the late Tubby Hayes, the gifted saxophonist who had his own demons.
Marshall did not regard her self as a jazz singer exclusively. She cut a number of successful singles and recorded one album in what was effectively a six-year career in the UK - The More I See You reached a respectable number 34 position in the UK charts. She would give interviews to Melody Maker and other music magazines but it was the London tabloids which made banner headlines from the sordid details of her tragic death at the age of 32 in December 1968. Pills and alcohol were found in her system and the coroner pronounced `death by misadventure.'
"It made for an especially fitting kind of epitaph as, for much of her life, Joy Pipkins Marshall had indeed been a kind of Miss Adventure, the sort of performer whose personal life was as reckless as her vocal art was assured, " writes Simon Spillett in an essay which accompanies this new CD of previously unreleased standards. The music was recorded in the Spring of 1968, some six months before her death.
As evidenced in these sessions recorded with the Gordon Beck Quartet, Marshall had a light - rather than Billie Holiday-dark - smoky voice on what is a pleasing set of standards. It's an easy journey that begins with the Lerner/Lowe classic, Come Back to Me, and it also takes in the shifting bossa nova of Gentle Rain (Luis Bonfa, Matt Dubey), with readings too of When Sunny Gets Blue and Peel Me a Grape.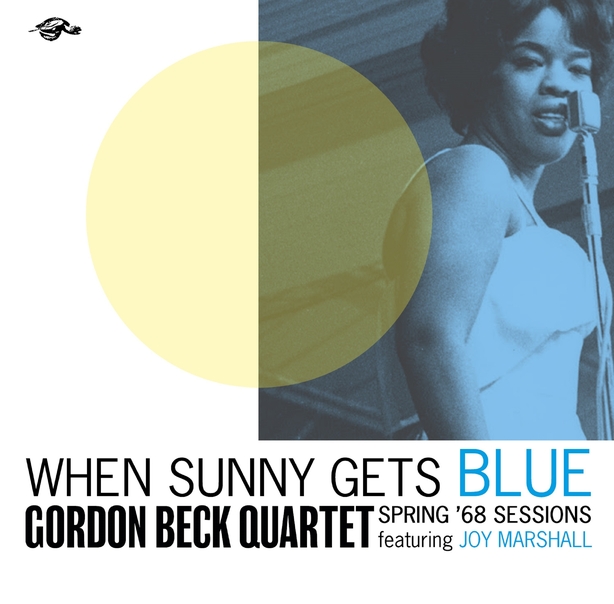 Marshall's voice also has something of that Dinah Washington or Nancy Wilson petulance, it's the opposite of the ornately-elocuted Cleo Laine. John McLaughlin is the guitarist on the sessions - a short time later, he would find himself working on Miles Davis's In A Silent Way and Bitches Brew albums. McLaughlin unfurls but one crisp solo in the whole affair - On A Clear Day - and the pity of it is it's so short. Also in the line-up is Jeff Clyne on bass and Tony Oxley on drums.
Running to just over 45 minutes, the music is unchallenging, avowedly accessible stuff that would have not frightened the horses and might even have been sniffed at by purist cognoscenti (whoever they are/were.) Four bonus tracks, recorded earlier in 1966, feature Marshall with what was a Gordon Beck trio - as distinct from the Quintet. This earlier session features readings of Bewitched – the theme from a popular TV show of the time - the Gershwin/Weill classic My Ship and Make Someone Happy .
Also available from the Cherry Red label is the three-CD Gordon Beck set, Jubliation!- Trios, Quartets and Septets in Session 1964-1984. A variety of styles are in evidence, acoustic and electric virtuoso pieces from the master piano-player, along with some piano noodling - avant-garde experimentation I believe the more polite folks call that.
CD 1 is perhaps the most accessible, kicking off on a familiar starter line with a reading of the Kurt Weill/Ogden Nash classic Speak Low, followed by Time After Time (Julie Styne/Sammy Cahn) and, after a Beck composition, Sonny Rollins' Airegin. Most of the material comprises original Beck compositions. All in all, a fine display of the pianist's fecund imagination and vision.
Both packages are available from Cherry Red records and both are well worth checking out. www.cherryred.co.uk