Chasing Trane was the illuminating 2016 documentary on the life of John Coltrane. Now comes the soundtrack on two vinyl LPs, in effect the perfect anthology.
The life and times of the hugely innovative saxophonist John Coltrane was explored vividly and sympathetically in that fine PBS production, Chasing Trane, described by Variety magazine as " an elegantly  crafted and illuminating portrait of the singular jazz legend."
Born into a religious family in the town of Hamlet, North Carolina in 1926, Coltrane did not have it easy as a boy. He lost his father, his uncle and grandfather in the space of two years, those losses beginning when he was a mere 12 years of age. With no male provider in the family, his mother brought her only son to Philadelphia in 1943, where this young gawky country boy impressed the city kids with his skill on the alto sax. However, there was a distinct apprenticeship and early recordings as aired briefly in Chasing Trane, were inauspicious. That apprenticeship also meant there was often a shortage of money and in Chasing Trane, his step-daughter Antonia Andrews recalls the occasion when she needed new shoes. John walked all the way home from his gig just to save enough money for the shoes which were duly bought the next day, a memory which stays with his step-daughter to this day.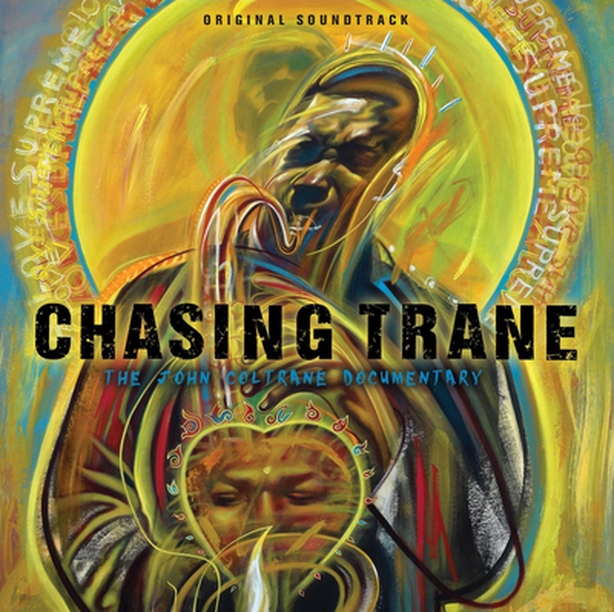 Under a welter of influences - not least Charlie Parker who astonished the young player when he saw him perform - Coltrane bloomed into a marvellously innovative and boldly challenging alchemist of bebop. By 1957, he was literally jazz royalty, playing alto sax - occasional tenor on early recordings - with the Miles Davis Quintet who were enrapturing New York audiences. Davis, who was always immaculately turned out noted in his autobiography how Coltrane would turn up at the gig in clothes that looked like had had slept in them. 1957 also saw the release of the eponymous Coltrane album, the musician's first album as leader.
Assembled across these two albums is in effect the perfect Coltrane anthology, an impressive sample form across the career, from the prayer-like ruminations of Alabama and After the Rain to My One and Only Love, his 1963 collaboration with the great velvet-toned baritone, Johnny Hartman.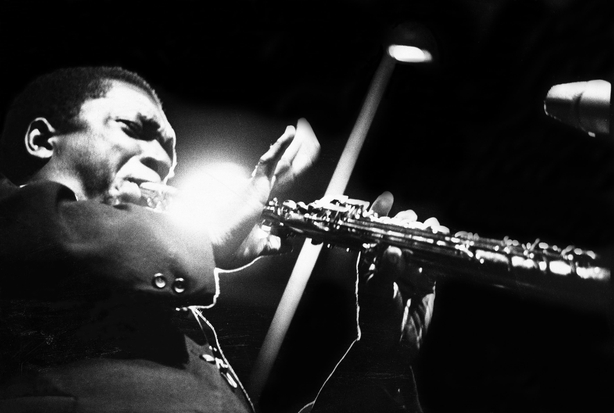 No anthology would be complete without the masterful Giant Steps which begins side 2 and which is followed by his biggest pop hit, as it were, that blissed-out reading of Rodgers & Hammerstein's My Favourite Things, taken from the 1959 musical, The Sound of Music. The exhilarating selections gathered here conclude with Chasing the Trane, recorded live at the Village Vanguard in 1961. Ashley Kahn, Coltrane's biographer, contributes an informative essay to this fine production.
One of the contributors to Chasing Trane describes the musician as "sweet but unreliable." Sadly, John Coltrane, like so many other jazz musicians of the time, fell prey to heroin which dogged his days and nights, and ultimately led to his early death from liver cancer at Huntingdon Hospital, Long Island, New York in 1967. He was only 40. The legacy lives on through the music of his wife, the talented Alice Coltrane and his saxophonist son, Ravi., who numbered among the list of articulate contributors to the documentary film.
"Since Trane passed away his music has transcended, " declares trumpeter Wynton Marsalis in Chasing Trane. "It's mythic because of the sacrifice involved. And it will remain mythic."
We need your consent to load this YouTube contentWe use YouTube to manage extra content that can set cookies on your device and collect data about your activity. Please review their details and accept them to load the content.Manage Preferences