As trumpeter, vibraphonist, double bass player, guitarist and piano player, Mathias Eick has performed on over 100 albums. The much esteemed Norwegian trumpeter is joined on this production by Håkon Aase on violin, Andreas Ulvo on piano, Audun Erlien on electric bass, and two drummers, Torstein Lofthus and drummer/percussionist Helge Andreas Norbakken. Eick originally conceived the work under the title, Family until he realized there were so many albums with that title that he had better opt instead for Ravensburg, the Swabian town in Germany from which his grandmother came. (Eick himself recalls jigsaws at Christmas time, that would come from the self-same town in Germany, rather challenging prospects given they comprised 3,000 or even 5,000 pieces, "a bit overwhelming" as he declares himself.)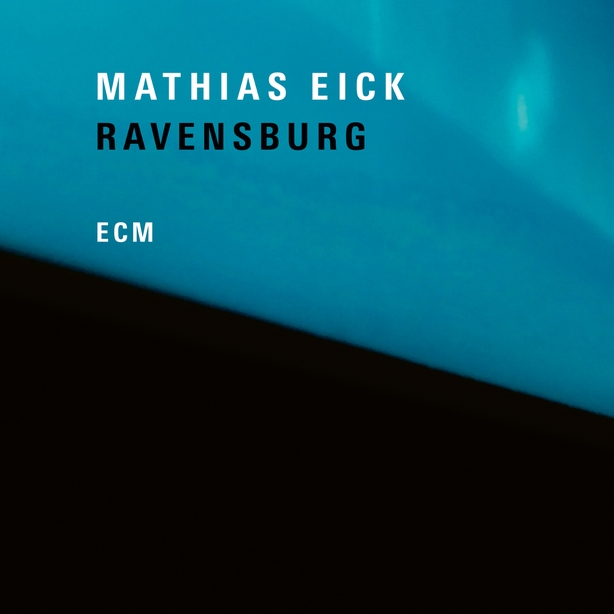 Family, the opening track, is a mysterious, evasive little thing winding around a few piano notes and ending with a few pizzicato violin notes. Track two, Children, your writer's favourite is a smart, beguiling exercise, somehow seeming to encompass the soul of the land of fjords and snowy peaks. The interweaving of trumpet, violin and piano and the rhythm section marching in glorious synchronicity mean that the band sound particularly on song. There is a special vitality, a territorial kind of soul at play here, the sense of a focused musical force.
August has a stirring, majestic feel as does Parents and the eponymous Ravensburg is the penultimate title track, led, as in all instances by Eick on that lonely, questing horn. (The musician also sings along at times, in a kind of blithe vocalese.) The final track, My Two Grandmothers is dedicated to the two ladies in question and ultimately, Eick puts this musical jigsaw together with tenderness and a kind of muted love.
Ravensburg was recorded at Oslo's Rainbow Studio in June 2017 and produced by ECM boss Manfred Eicher. It is issued on the eve of European tour, including a date Ronnie Scott's Jazz Club, London on Monday 23 April 23.