Versatile, Van Morrison's 38th studio album, mixes a bunch of vintage standards like Bye Bye Blackbird with a handful of new songs, but on the whole the album is slight, while buoyant and blithe at the same time
Have I a heart of stone, reader? Van Morrison's take on They Can't That Away from Me from his new album Versatile, which was released at the tail end of last year, just seems throwaway, dashed off. Yes, Sinatra too seemed to dash it off but maybe the Hoboken kid's appeal had something to do with that softly gravelled, lived-in voice.
And how badly do we need Van singing I Get A Kick Out of You? Not badly at all, I say, but it's here whether you want it or not. Here too is a rather feeble attempt at scat singing on I Left My Heart in San Francisco, and average takes of Making Whoopee and Bye Bye Blackbird. The Party's Over might be the best of the vintage standards, however, it's a warm interpretation.
Start All Over Again is an original Van tune with pretty horn lines in harmony, but its arrangement is reminiscent of the far superior Did You Get Healed from his 1987 album, Poetic Champions Compose.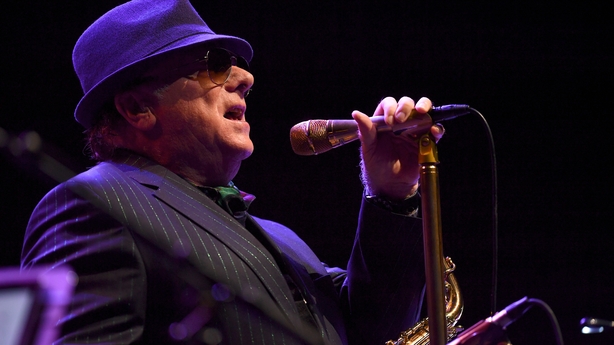 Conversely, another original, Only A Dream, is not bad either, but it is like as if Van has run up and down the notes on the scale so often that he needs new notes. Listening to Van's albums these days, you wait for something that will knock you out of your seat. And you wait. And you wait.
I have written it before, or a variant of this: with all due respect to what has been an exceptional musical career, with some interesting peaks, he needs to get musicians who will take him out of his comfort zone. He should do some exploratory work in the office, get the phone number of someone like The Gloaming's Thomas Bartlett and call him.
Or go to Cuba, find the cousins or the step-brothers, twice-removed of the Buena Vista Club, or whoever is left in Havana. Pay them to come into studio out there - not back here -  and give himself a shake. Ask Ry Cooder to lend a hand.
Or go up to Norway and find the cool, cutting-edge jazz folk who live up there in their snowy fastnesses. Ask one or two of them to dig deep and help. Ring up the drummers Peter Erskine or Jack DeJohnette and ask them for advice. Make an album in 14 countries, record a track in Nepal.
Joking aside, the Belfast cowboy still reaches a lot of folk, there is no doubt, and the live shows must still be occasionally stand-out, from what one hears. Van will say he is the cobbler sticking to his last and needs no help from abroad, thank you and that point of view is as tenable as your writer's, it is indeed all subjective.
Despite it all, the musicianship is in fact top class on things like the charming reading of Over the Sea to Skye. He sings well, particularly on the subtle reading of his own song, I Forgot that Love Existed which in its original incarnation also featured on the Poetic Champions Compose album. 
Plus, perhaps these songs sound much more vibrant in concert, it might be just a matter of context. Let's give him the benefit of the doubt.
Paddy Kehoe