Available on vinyl for the first time, Mic Christopher's much-loved album sounds as bright and warm as it did when it was first released in 2002
Reading the guest appearances credits on Skylarking is like surveying a who was who in Irish music back in 2001. Produced by Karl and Dave Odlum, Gemma Hayes, Lisa Hannigan, Frames men Colm Mac Con Iomaire and Glen Hansard all crop up on Mic Christopher's one and only album.
A former member of the Grafton Street busking brigade before he formed The Mary Janes, by 2000 Christopher had struck out on his own with his bold debut but sadly he died in a freak accident while touring with the Waterboys in Holland in late 2001.
Sjylarkin' was pieced together by his friends from notes he had left and it has since taken on a semi-mythical status with some of Christopher's songs still performed by the likes of The Frames and The Coronas. Now released for the first time on vinyl on what would have been his 48th birthday, the album has lost none of its lightness, beguiling simplicity and deftness of touch.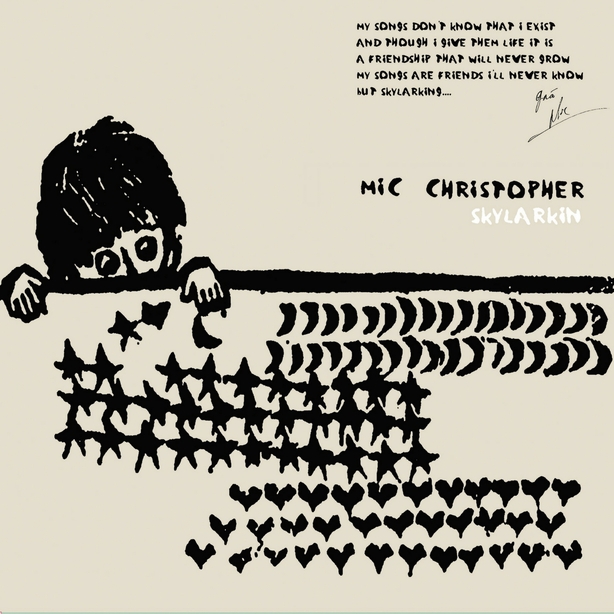 It's a warm acoustic jam of mostly optimistic songs and Christopher, a troubadour with a real bohemian soul, also knew how to craft a song. Heyday sounds as grin-crackingly anthemic as ever while the finger-picking Kids' Song spins out a lovely countrified yarn, and Listen Girl has something of the warm intimacy of Coldplay's debut album.
It's great to hear Skylarkin' again. It's a gentle reminder of simple songs, played beautifully and sung by a true believer in the power of music.
Alan Corr @corralan