Storyteller of the Rockies, seer of the Appalachians, best damn guitar player south of the Mason-Dixon Line . . .
Perhaps it says it all about long-term collaborators David Rawlings and Gillian Welch that at certain points on their new album it's hard to tell which one of them is singing. Rawlings' strange, reedy voice seems to blur into Welch's sweeter timbre and vice versus on several songs here. It's a kind of ESP that makes Poor David's Almanack an entrancing listen. Welch also takes more of a back seat as Rawlings, now sans his Machine, commands centre stage.
Along with a band featuring Ketch Secor of Old Crow Medicine Show and Taylor and Griffin Goldsmith of Dawes and produced by Ken Scott, who has previously worked with The Beatles and David Bowie, they've fashioned a superb record of Americana that spirits up tradition from the land.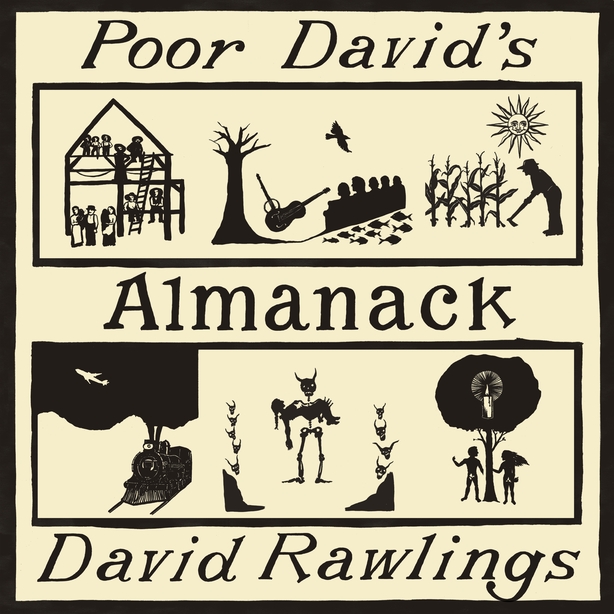 Cumberland Gap manages to sound like mid-period Fleetwood Mac meets CSNY without losing any of its dust and grit and Rawlings turns the country rock staple of the jetliner into an epic tale of longing and loss on Airplane. The stately and haunting Lindsey Button, a tale of a young girl who comes down from the mountain and stirs up the townsfolk, is a sepia photograph of a song that sounds like it's been handed down from generation to generation.
As good if not better a guitar player as Richard Thompson or Nels Cline, Rawlings' superb style is by turns fluid and sweet and brittle and skeletal but on Guitar Man, he gets to show off on a song that sounds like it could have been recorded at any time in the past 40 years.
Poor David's Almanack is another stunning addition to the Rawlings/Welch canon of work.
Alan Corr @corralan