Pianist Vijay Iyer can be cerebral and, well, challenging on his last album for ECM, a cosmic rhythm with each stroke (2016) but perched midships on his Sextet vessel of recent choice, he is sailing loosely and expansively.
Far From Over is replete with exhilaration and exuberance, from the opener, Poles to tracks like Down to the Wire and Into Action. There is a sense of bold adventure in what is, according to Iyer himself, music that is 'fiendishly difficult' to play betimes. In the middle of its wild careering, Poles slows down for a gentle flugelhorn interlude - no particular structural reason, but it's a nice serendipity. So you don't know what's coming half the time, which is fundamental to the album's charm.
The Sextet musters a broad palette of colours, with Graham Haynes on cornet, that wonderful flugelhorn and electronics, Steve Lehman on alto sax, Mark Shim on tenor sax, Stephan Crump on double-bass and Tyshawn Sorey on drums. Into Action is led by Haynes' blithe flugelhorn, in a kind of edgy, mid-tempo Bebop, Iyer giving it socks on the piano with those groovy modal chords.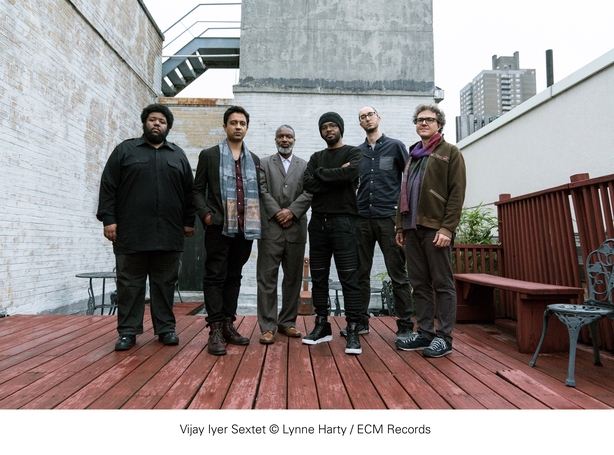 Nope ventures into different territory again, improvising and feinting its funky strut over Iyer's delicate Fender Rhodes tracings. Suddenly, with the latter instrument pressed into service, we are into quite different sonic landscape. The shortest piece on the record, End of The Tunnel is a mere two minutes 17 seconds of cutting edge, electronica droopiness, quirky and experimental and engaging.
On the reflective tone poem, For Amiri Baraka, the band – 'ensemble' doesn't sound right somehow - essay what is essentially a piano, bass-and-drum exercise which increases in pressure across 3 minutes and 23 seconds. The man to whom the piece is dedicated, Amiri Baraka (1934-2014) was a celebrated African-American writer of poetry, drama, fiction, essays and music criticism.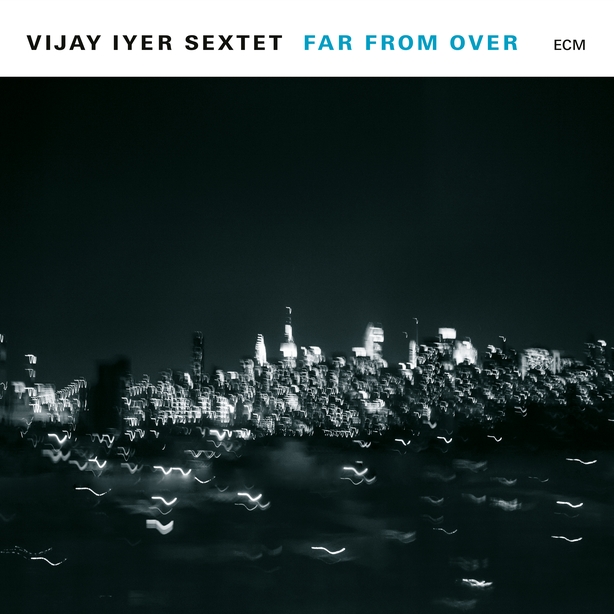 Wake comprises long sustained single notes on what sounds like that very flugelhorn again, Stankoisms perhaps, one might call such notes. The muted horn stuff intermingles with gently-nudging electronica and Iyer's minimalist piano. By contrast, Good on the Ground is a gentle behemoth, sax-driven bebop on a bed of far-spreading piano fingers - bebop based on South Indian folk rhythms, it so happens.
Threnody concludes proceedings, building in pressure and presence in the style of For Amiri Baraka, Iyer's piano, quiet drum and bass drawing the curtain, Lehman's passionate sax leading towards the crescendo. An album worth listening to and savouring for its fearless sense of eclectic adventure.
Paddy Kehoe