Ace Big Band composer and arranger Dave Gold came to Dublin to produce Jesus Christ Superstar back in the early 70s and has lived here on and off since. This lively BBC curiosity was originally released in 1974, in other words, in that heady time.
The London jazz scene in the 70s encompassed in its many and varied aspects, a thriving enclave centred around the KPM Music label, where a busy academy of music, so to speak, produced the TV themes to Mastermind, Animal House and Grandstand. Dave Gold, born February 1942, was one of the most prominent names associated with KPM.
After a hectic London 1960s experience, which included leading a big band in Soho, the composer and arranger came to Dublin in 1973 for no mean show – he would be the musical director, no less of the famous Rice/Lloyd Webber musical Jesus Christ Superstar production starring Tony Kenny, Brendan Grace and Luke Kelly. It was a momentous decision for the composer who subsequently lived for periods in Ireland since the 1980s.
"I learned how to conduct on the job,'' the bandleader is quoted on the sleeve notes to this four-track album as he recalls his Dublin experience. " I learned how to deal with the countless personalities of artistes and musicians all assembled in one place, at one time, and to be responsible for all things musical. The buck stopped with me."
The lively sessions here are drawn from a previously unreleased BBC Radio 2 Jazz Club show originally broadcast in 1974. The four-track album is released on vinyl, although it is also available on iTunes, Spotify, Amazon MP3 etc.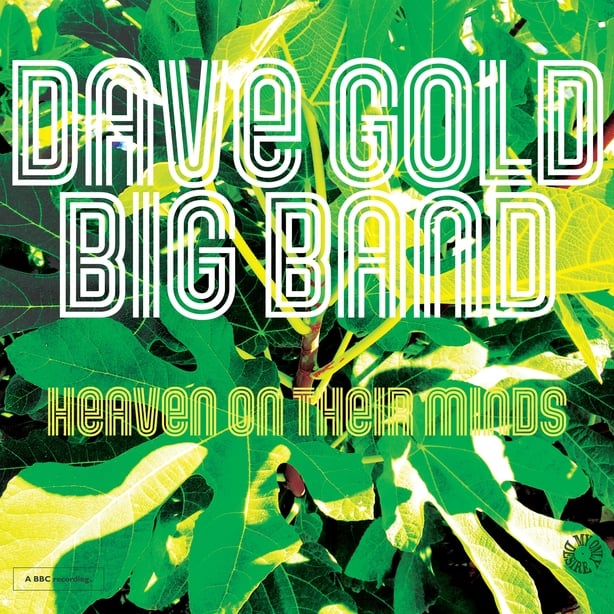 Beginning proceedings, Dave leads his band on Heaven on Their Minds from the self-same Jesus Christ Superstar. Judas's dark night of the soul , yes, but this instrumental version bears little relationship to the schmaltzy earnestness. Cliff Hall on electric piano and John Girvan on electric guitar add spice to the funky brew. The core riff bespeaks TV cop shows, but the track is much more than that. There is a pleasing lyrical buoyancy to the six minutes and three seconds of the enterprise that makes you, well, want to listen again.
Dave Gold's own tune, O'Connell Street is like a theme tune to a different kind of TV series, maybe a spin-off from The Good Life, if there were to have been such a thing. Words like `whimsical' and that great 70s words `debonair' spring to mind. The track is warm, infectious, uplifting and is about as far from Bebop as jazz could be. It's the accessible end of the spectrum, in other words, with its rolling bass and blithe-spirited flute solo.
A cover of Jimmy Webb's Pocketful of Keys and a second Gold composition, Nostalgia (Ain't What it Used to Be) occupy Side B of the vinyl, continuing the sense of Big Band exhilaration and that tactile sense of fun and easily-worn musical dexterity. This limited edition vinyl album and its digital versions should make nostalgia finally sound like it used to.
Paddy Kehoe