Arcade Fire tackle some very big issues on a fifth album bursting with killer tunes
Arcade Fire have come in for a quite a kicking over the past couple of days. In an attempt to satirise the chatter and clutter of information overload, social media and the 24-hour news cycle, the world's favourite promethean art rock sextet launched their own wellspring of fake news, bogus twitter accounts and ersatz album reviews in order create a viral marketing campaign to preempt the reaction to their fifth release.
They even dreamt up their own faceless business empire to pass a damning judgement on the creeping power of corporations.
The whole meta conceit has seen the band mauled and once again accused of taking themselves far too seriously, a criticism that never really affected the careers of, say, Radiohead and Pink Floyd, two other acts in a similar lineage of deadly seriousness.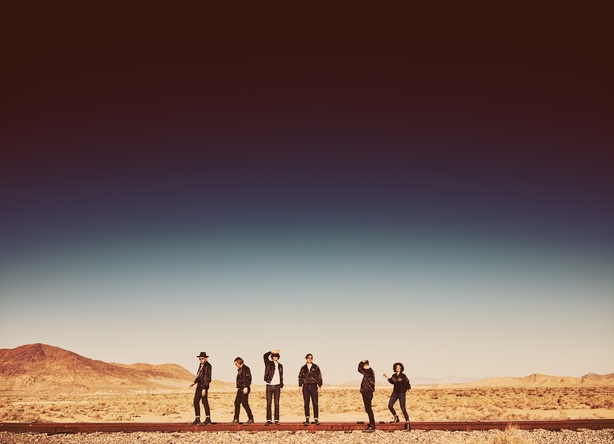 In truth the whole faux marketing façade did come across as more querulous than clever - a pity because the online noise and babble is in danger of blotting out the merits of what is mostly a very good album.
As that title suggests, Everything Now comes on like a rush of sprawling information overload. The songs are dense and freighted with great existential import. It sure is lofty but the opening three tracks balance lecturing with melodies and a real sense of drama.
The title song, essentially Abba playing Talking Heads with a sample of an African flute, bounces along joyously even if it does return to an old Arcade Fire theme of domestic strife while Signs of Life, featuring police sirens, hand claps and big fat bass, burns with real intensity.
However, it's the superb Creature Comfort which may make you really sit up and take notice. "God, make me famous, if you can't then make it painless" sings Régine Chassagne across a juddering electro riff that echoes the pressures some young people are under from warped perceptions of worth and beauty.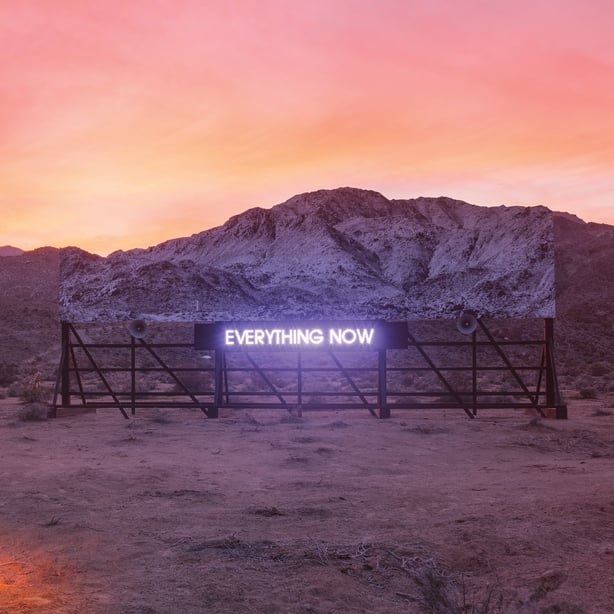 A mid-album slump of songs featuring dub, Jamaican dance hall and punk trash-outs smacks of stylistic whimsy but the quality levels are upped again for the final third, especially on Electric Blue on which Chassagne's extraordinary voice is given a chance to shine again on a track that recalls Tom Tom Club.
When frontman Win Butler intones "Come down off your cross . . . " on the excellent We Don't Deserve Love, you may be tempted to tell him to do the same thing. It's a fine line between meaningful and bombastic - Arcade Fire just about manage to stay on the right side of it for most of Everything Now.
Alan Corr @corralan