The question of just how much of a holiday Harry Styles should take from One Direction is definitively answered with the release of his shrouded-in-secrecy-but-hyped-to-the-heavens solo debut: six months, twice a year. Even on the first listen, it's hard to see how he can go back - or why he would even want to.
Recasting himself as a bleary and teary-eyed troubadour, the 23-year-old sounds like he's trying to build a time machine so he can fit right in on the bill for the Old Grey Whistle Test on BBC Two circa 1976. Given the conveyor belt on which this story began, that's some achievement.
If you had your suspicions that calling card single Sign of the Times was the fillet before the filler, they're given short shrift from the get-go here. Tender opener Meet Me in the Hallway would be the envy of many a critics' favourite and as with the aforementioned big ballad, you have to remind yourself that this is the work of someone whose most recent day job involved teenagers fainting. He's doing his best to floor an older audience now.
We need your consent to load this YouTube contentWe use YouTube to manage extra content that can set cookies on your device and collect data about your activity. Please review their details and accept them to load the content.Manage Preferences
And there are other occasions where he succeeds. Carolina is a kindred spirit of - wait for it - Beck's Odelay and Tim Buckley's Mexicali Voodoo, while closing confessional From the Dining Table gives the chills as Styles tries to deal with the cold side of the bed.
Indeed, with a single mindedness worthy of Ron Burgundy this album is all about the ladies - we even get a Bennie and the Jets-style stomper called Woman. But there's an intimacy and sadness to many of the lyrics - "Two ghosts swimming in a glass half empty"; "Woke up the girl who looked just like you, I almost said your name" - that brings to mind the old chestnut about how there are only two tragedies in this life: not getting what you want, and getting what you want. While Styles wears his heart and influences on his sleeve, you hum along and look for clues.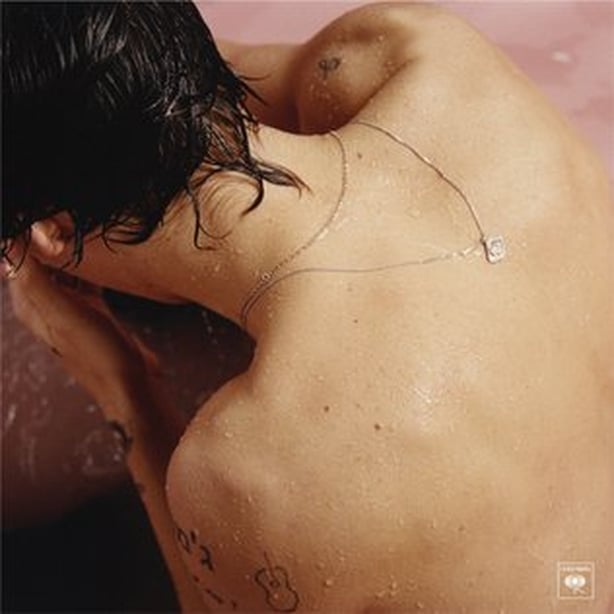 The only time he comes a cropper is when he tries to rock out with the one-two of Only Angel and Kiwi. More Jet than Jagger, they prove without doubt that sticking closer to Fool to Cry than Can't You Hear Me Knocking is the way to play the long game - no pun intended.
As surprises go, this is one of the biggest of 2017, with no guilt in the pleasure.
The man done good.