Marking their tenth anniversary together, pianist Benedikt Jahnel, double bassist Antonio Miguel and drummer Owen Howard return to ECM with The Invariant. The trio has been 'The Invariant' of the piece, "a constant in a transformational period," as Jahnel puts it.
The pianist is a researcher at the Weierstrass-Institut Berlin, particularly absorbed by interacting particle systems in the context of probability theory. Mathematics in the end may, however, have little do with the initial impulse of what is going on here. Jahnel is no self-preening advocate of the importance of maths in his work and he is a little suspicious of parallels between maths and music.
However, the man who is prone to unusual time signatures, is not so foolish as to deny the usefulness of maths. The maths helps him work through compositions such as the eight pieces collected here, which are the product of five years work. "What mathematics can do really well if you have a practical problem is to make it abstract, " he says, "get rid of the flesh and try and understand the mechanics of the bones."
As for the trio, Edmonton-born, Brooklyn-based Owen Howard has played with Joe Lovano, Kenny Wheeler, John Abercrombie, Kenny Werner, Dave Holland, Sheila Jordan and Tom Harrell. Bassist Antonio Miguel has played with the American jazz pianist Ben Sidran and starred with a host of Hispanic jazzers, not to speak of a multitude of Flamenco greats.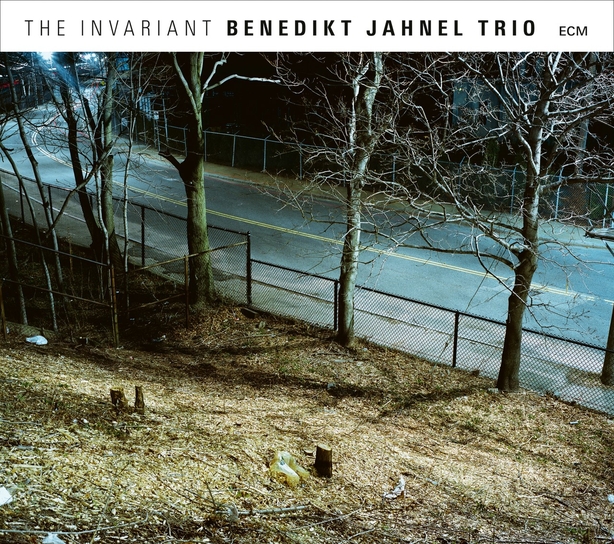 Jahnel studied music at the University of Arts in Berlin, where he first met Owen Howard, who was there as visiting professor. The German pianist later studied at City College, New York, where he reconnected with Howard and also met up with Antonio Miguel.
The album opens with the charming, Jacky Terrasson-like Further Consequences, lots of mellifluous piano notes, scaling up the airy mountain, warm, sunny in disposition. It seems to pause and take off again on its prancing and dancing.
Then comes The Circuit, this writer's favourite at present anyway, a touch of Bossa Nova about it, though not in that rhythm. Yet, it swings most ungermanically. Interpolation One is more cerebral - hang around long enough and these ECM label trios, one finds, do not avoid the cerebral.
The longest track on the album is Mirrors at 9 minutes 32 seconds, which opens with a delightful solo piano figure, astringent and wistful. Bass and drums join in and that opening figure is played again and imprints itelf on your consciousness. I do believe Monsieur Debussy would approve.
Best advice though is to face the music and not so much dance necessarily as learn to savour its infinite variety.
Paddy Kehoe