Taborn's latest album for ECM opens with the muscular The Shining One, bopping all over the place, yet unerringly following its own star. Betimes the album is like music from a moody city where the sun doesn't shine very much, or if it does, then only in serrated fragments.Take Minneapolis or New York, cities that some of these guys are associated with.
The second track, Abandoned Reminder is a cooler, more measured affair, starting a bit like In A Silent Way updated, before showing some vigorous mettle and leaving for more Bitches Brew territory. The title track, Daylight Ghosts is bleak and forlorn, creeping around an American city, avoiding the puddles. It builds to a repetitive hypnotic riff, a city square glistening with recent rain.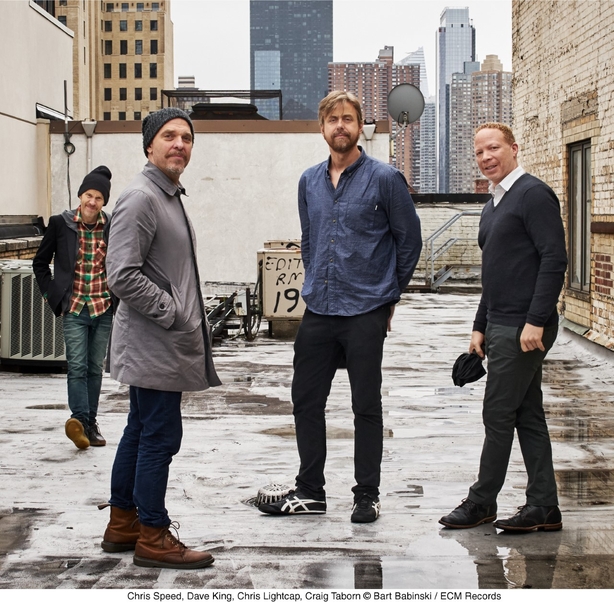 The minimalist ritual of Subtle Living Connections has more of that spectrally limpid sun-shot raindrop feel. New Glory is athletic and in your face (or at least your ear) with hard piano assertions. The Great Silence spreads itself out like sunlight laying along a lawn in the morning, being tentative, feline, and feinting at luxuriance. The track Ancient circles around the wagon of the one note with which it begins, not straying too far from its core dynamic, building its strength all the while.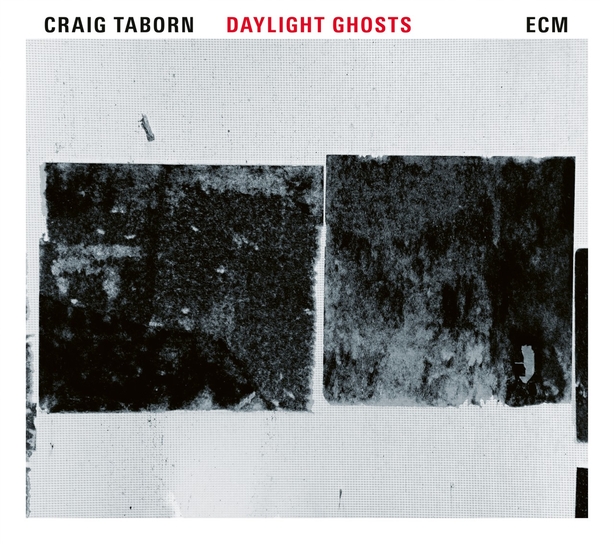 Taborn (born Detroit,1970) and his friends play particularly close to their chests and won't be letting you in on secrets. Moreover, Tabor declares in accompanying publicity his intention to make music "that didn't hit too hard on any obvious reference points."
Improvisational much of it may be, but the project is also about restraint, not crowding anyone out. Referring to Speed's sax discretion, Taborn declares his admiration for "playing (that) can both hold its own space and not overwhelm the texture."
At times you sense here solid, cerebral cubes of sound being made to melt in the heat of performance, yet it's not as simple as that, as Taborn and company do so much more. Recommended.
Paddy Kehoe