In a world increasingly beset by big fictions, Elbow sound as honest and true as ever on their seventh album
At this stage, you may think you will know what to expect from an album from Mancunian sensualists Elbow. Grown-up, symphonic rock that celebrates rather than mourns the ravages and passing of time; at least one quietly euphoric song about life's minor victories and pleasures (nature, a good rake of pints with your mates, poetry, footie - that kind of thing); a scornful bolt-out-of-the-blue blues track from twinkling and avuncular front man Guy Garvey . . .
They are certainly all here in one form of another on the band's seventh album but Little Fictions also ushers in something fresh for Elbow. With the departure of drummer Richard Jupp, session player Alex Reeves steps in and his approach and style gives the band a more brittle and unpredictable rhythmic edge with sampling and loops and a less is more policy.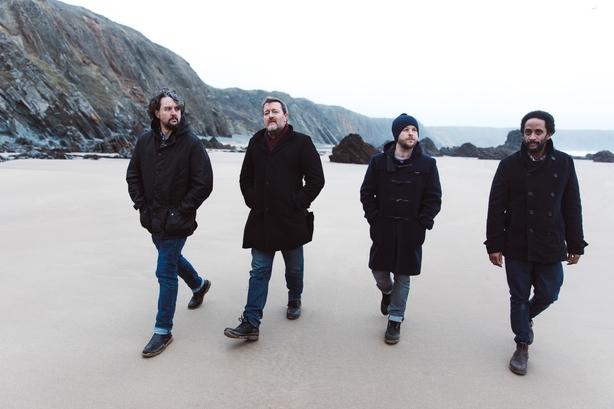 . . . and then there were four
Trust The Sun fair jerks and convulses like a metal marionette while still owing much to the all-enveloping ambience of Elbow's avowed heroes Talk Talk, and All Disco meanders beautifully across a mesh of chiming guitars and tribal drumming that recalls the unsettling drone and crash of The Velvet Underground. Even better, the flute-borne, seventies soul of Firebrand and Angel is like nothing Elbow have done before.
We need your consent to load this YouTube contentWe use YouTube to manage extra content that can set cookies on your device and collect data about your activity. Please review their details and accept them to load the content.Manage Preferences
The sneaking suspicion that gentle giant Garvey - now married after the break-up of a long-term relationship - is just a big softie are offset with some wry lines such as "Don't talk like we're stuck in a lift" and the neat post-Brexit stinger, "I'm from a land with an island status, Makes us think everyone hates us."
At this contented and successful point in their lives and careers, Elbow are unlikely to ever to recapture the bleak majesty of their superb debut Asleep at The Back but the band's commitment to painstaking attention to detail - without ever sounding overworked or forced - is still hugely impressive. Burnished and proud, Garvey and chums have elbowed lesser talents aside once again.
Alan Corr @corralan