Vince Mendoza won a Grammy for his arrangements of Joni Mitchell's reinterpretations of standards for orchestra and he has also worked with Joe Zawinul and Bjork. Here he is in very different terrain, coasting - in the very best sense of the expression - through breezy tunes with the Cologne-based WDR Big Band, of which he is currently composer-in-residence.
It is hard to single out a particular track on what is an unpretentiously breezy yet curiously ample collection of seven Big Band pieces from the feted American arranger. This inability on your reviewer's part to discern certain highlights may well exist because the tunes are, well, all new to him. Yep, all newly composed, arranged and conducted by the hard-working Mendoza and buffed to a highly pleasant sheen in this apparently flawless live performance from all concerned.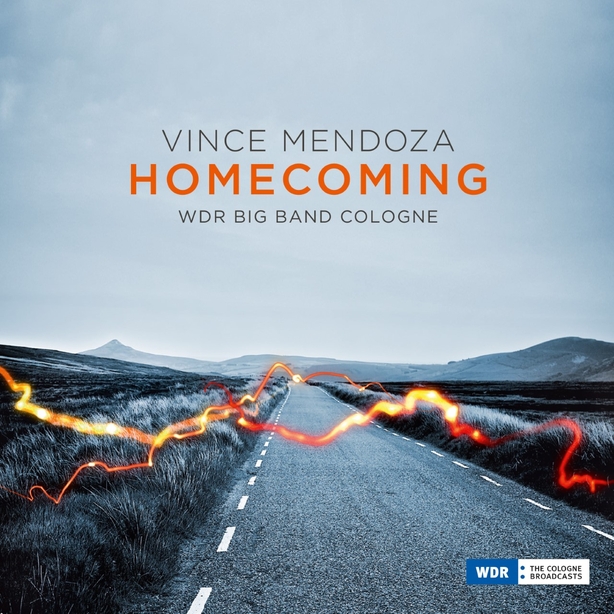 Tune in at any given point and you feel the lissom touch, the relentless buoyant mood, the blissful treading on a certain light fantastic of sound. At first, the music may seem a bit innocuous or bland, but returning to it a second time you begin to sense its riches, to love its strange disconnected sense of good cheer and amiability. Proceedings are still purring away merrilly on the final track, featuring a glorious turn from Frank Chastenier on that vibes-sounding Fender Rhodes.
On tracks, none of which are less than 6 minutes - the longest is 8 and a half minutes in duration - you quickly appreciate too the light and shade. Soak up those easy-on-the-ear, lusciously smooth exercises such as One Times One or Amazonas. Forget that a hell of a lot of hard work went into making them, and as in the case of much great art, the complexity seems hidden.
Listening to the record, I kept thinking that Mendoza could have written an extended treatment of the immortal TV theme to the BBC's The Good Life, it's kind of like that chummy, feel-good thing. Essentially, Homecoming is a warm sonic glow that never falters.
Paddy Kehoe