Piper and Kila founding member Eoin Dillon has released an appealing album of ten original compositions, arranged with admirable colour and verve
On this album, wizard piper Eoin Dillon is aided and abetted by no less than 16 other musicians, on standard instruments as well as trombone, harp, bouzouki, djembe and darabuka, with fellow Kila member Ronán Ó Snodaigh helping out on bells and bodhrán.
Dillon's notes on the tunes and little verses amount to a kind of Mylesian blend of whimsy, setting up well the background to the pieces. The first little word cameo, In Off the Road, takes its title from the expression which two men used to direct Eoin to 'the harpsichordist's house' (the harpsichordist being no less a personage than one Mícheál Ó Suilleabháin).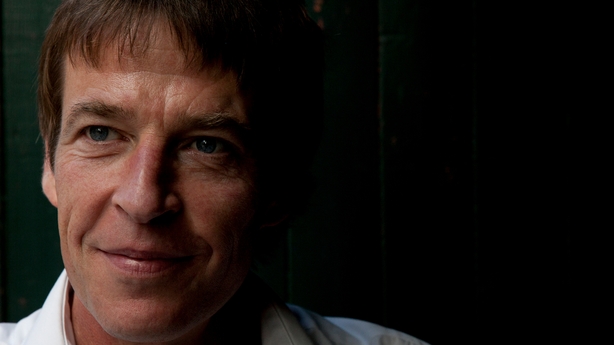 Eoin Dillon: the piper's new album will sidle up and win your heart on tracks like Reel Hugo Chavez and Swan Song. (Picture: Marcelo Biglia)
However, In Off the Road is not the name of any tune included here (maybe it got lost the other side of the hedge). Nevertheless, one feels there may have been a tune intended at some point, which would be very much in the overall spirit of the enterprise - at the end of the booklet accompanying the album there is a blank page with the legend at the bottom: 'Mystery revealed by its very absence.' Then a page for notes/notaÍ and we are also told that the whole artefact was 'Déanta in Éirinn.'
The opening pair of tunes Dancing on the Radio/Port Con Durham is warm and inviting like an alehouse on a snowy night. Reel Hugo Chavez races along with the spirit of a pack of hounds on the feast of Stephen (through the Venezuela outback, of course.)
Some will deem the plaintively wheeling Uisce fé Thalamh the best tune on the record, harking back as it does to O'Riada in texture and approach, as indeed does the earlier Marina's Kitchen. In both cases, that is of course down to Ó Suilleabháin's harpsichord.
Meanwhile, I Shot the Donkey revises that old Brendan Shine chestnut, Shoe the Donkey. The final track, Swan Song, is a shimmering, soulful blend of instruments, the trombone somehow crowning and defining the essence of the tune. Recommended.
Paddy Kehoe
Make a date for the album launch show in Whelan's on Sunday, October 2. Contact Eoin on eoinpiperdillon@gmail.com; Facebook.com/eoin.dillon.3