Little Green Cars sound older and sadder on this slow burn of a second album
This young Dublin quintet wore their literary influences on their hair shirt sleeves on their magnificent debut album Absolute Zero. Songs name checked Harper Lee and referenced Kurt Vonnegut and on this slow simmer of a follow-up, they go the whole way and name the entire album after a poem by WB Yeats about slowly fading love.
Songs wrought from the rigours of numerous tours of their heart home of America, two failed romances, and two family bereavements make Ephemera an even unhappier and more troubled affair than even the vale of tears that was Absolute Zero. Passion has, indeed, worn their wandering hearts.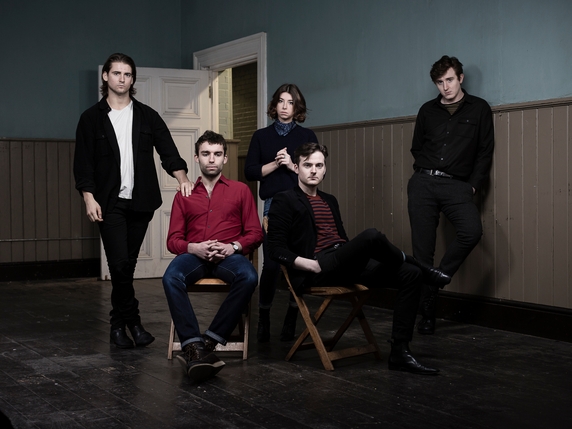 But Ephemera has precious few of the startling widescreen dramas that made LGC's debut so very good. Second time out, vocalists Steve Appleby and Faye O'Rourke aren't storytelling; these songs are deeply personal and a sense of upheaval prevails throughout. On The Party, Appleby out-dramas Lesley Gore's teen crisis while on The Garden of Death he sounds like a war poet with the moss growing over him as he sings.
But it is O'Rourke's stark and expressive voice which once again steals the show and seals the deal on Ephemera. She pours real emotion into Easier Day as Johnny Marr-like guitars weave around her, she near howls down the foreboding synths and ghostly guitar sounds on the riveting Good Women Do, and on OK, OK, OK, she really does sound like she's at the end of her rope.
I Don't Even Know Who and The Factory don't quite catch fire and what humour there is on Ephemera can be found on Appleby's tongue-in-cheek Winds of Peace and the excellent Clare De Lune in which he and O'Rourke seek solace in a world of crass media overload and crap radio through the sound of Debussy playing in their heads, a sentiment that  Andy Dufresne would surely love.
After Marcus Dravs elemental production on Absolute Zero, Irish producer Rob Kirwan and the band tone down the epic scale for intimate confessionals and whispered laments. It may lack the sheer momentum of that stunning debut but this is the sound of Little Green Cars coming to terms with change. Ephemera is a terrible beauty of an album.
Alan Corr