A pared-to-the-bone thriller, You Were Never Really Here sees We Need to Talk About Kevin director Lynne Ramsay team up with Joaquín Phoenix. 
Phoenix's Joe is a former soldier who now works rescuing children from the sex trade and exacting revenge on their abusers. From the first time we see him there's the sense of a man teetering on the edge of the abyss, as if every day could be his last. There's no question of his clinical brilliance at his job - but can he save himself when his latest case spirals out of control?
In town for the Audi Dublin International Film Festival earlier this month, Ramsay talked to RTÉ Entertainment about making the film.
We need your consent to load this YouTube contentWe use YouTube to manage extra content that can set cookies on your device and collect data about your activity. Please review their details and accept them to load the content.Manage Preferences
I don't really think of things like 'Why this film now?'
I read the book; it was a page-turner. I thought the character was very interesting, a fallible man. And then I was building on that. I wrote it on spec, like 'I'll see what I can do with this'. I loved those kind of contained movies when I was growing up - mum and dad were really into Hitchcock and Vertigo was a big deal. Four weeks later I had a script and I was really into it. And then things evolved with Joaquín getting involved as well.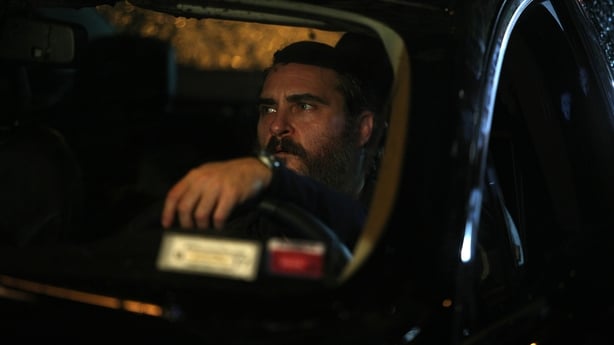 Before I wrote a word I thought of Joaquín as Joe.
That had never happened to me before. And then I kind of telepathically willed him into the film because he's quite choosy! One of the producers had worked with him before on Buffalo Soldiers. I told him I was writing this thing and we talked a bit. He said he understood about 50 percent of what I said but I'm sure it was a bit more than that. I hope! He had never done anything like this and I had never done anything like this, so it was a real challenge.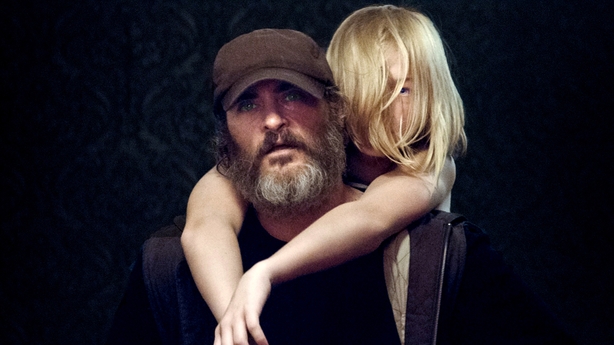 The story became this kind of Lazarus thing.
A walking dead man coming back to life who's not the knight in shining armour.  I was also watching a lot of documentaries at the time. It's a very unsure world at the minute. Nothing's black and white; we don't really know where we're going and that's kind of gone in [to the film] somehow.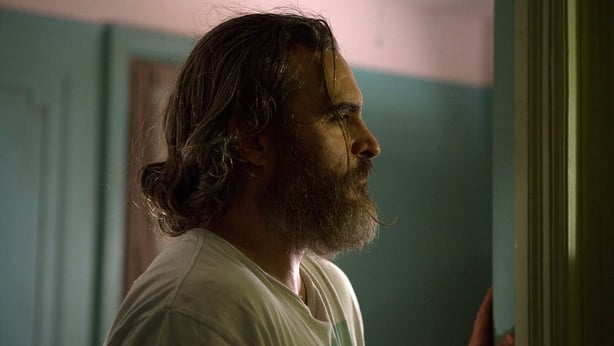 I think violence has become a bit banal.
It's so explicit all the time it's almost indulgent. I thought about Joaquín's character as super-mechanical at first because he does this every day. Then it becomes really personal to him - his body and emotionally. Then you see him post-violence, and I think the audience are sophisticated enough to join the dots. The fact that the character was a mess - he's not 'six-pack guy' - that, to me, made him more human.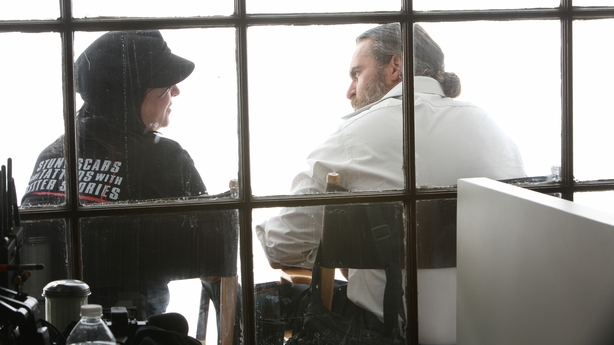 I started seeing things of Robert Mitchum in Joaquín.
Not that I would say it to him, but sometimes when he would walk in it was like 'Hell is coming!' I had a feeling like, 'Oh my God...' He's got this way of going into a zone. It's terrifying. But they he can be extremely funny and turn something on its head as well. So, exciting to watch, and exciting to make.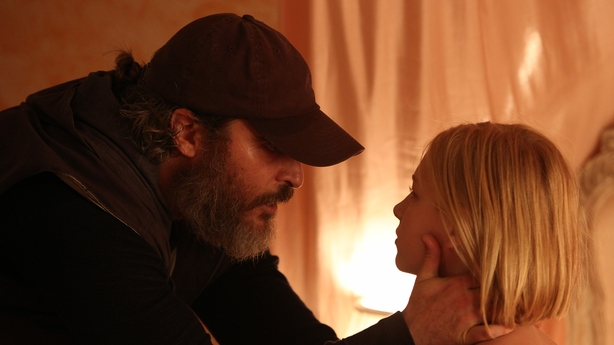 People's reactions to the film have been funny and beautiful in a way.
One said, 'It's just like a graphic novel'. Then you get women who feel closer to him as a character. They like this movie even though it's one of those movies like sometimes your boyfriend is dragging you to see. It appeals to women, so that's nice. But I think that's a lot to do with Joaquín as Joe. He's not the knight in shining armour. In fact, he's anything but. He can hardly save himself. 
Maybe I'll do a comedy next.
Something with a lot of dialogue!
You Were Never Really Here is in cinemas now.