After years of saying 'They could've cut at least 30 minutes from that film' I've finally reached breaking point with movies that are overlong. I decided to skip Scorsese's The Irishman for no reason other than its length, and couldn't wait for this interminable film to end.
It's not that I don't like Terrence Malick's films, or his languorous approach. It's that this film ran out of my patience fairly early as it reminded me of someone trying to create a banquet out of a few sandwiches.
The story's both true and straightforward, about an Austrian farmer named Franz Jägerstätter (played here by August Diehl) who lives in a rural village that was initially bypassed by the country's annexation by Germany in 1938.
After being called to basic army training, which he submitted to without dissent, Jägerstätter subsequently refuses to go along with the gradual nazification of the village. Gradually, he becomes ostracised by long-time friends and neighbours.
Eventually, as WWII continues, the time comes for him to be conscripted.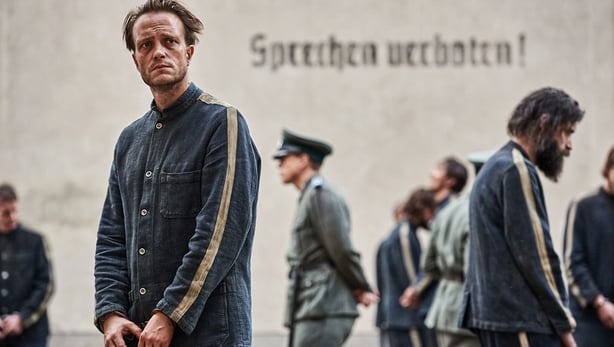 Refusing to swear an oath of allegiance to Adolf Hitler and the Third Reich, he's encouraged to go along with it by various people, including clergy, as he faces an inevitable fate if he remains defiant.
In real life, apparently, Jägerstätter was a very religious man, and as such couldn't bring himself to ally himself with the Nazis.
Perfectly understandable, of course, but as the long process of interrogation and incarceration begins, there's little exploration of his reasons for remaining resolute, or how he maintained his stance in a situation where most people would buckle, bite their tongue, swear allegiance, and stay alive.
A Hidden Life looks fantastic, the acting is impressive - but as a slice of storytelling it's almost stubbornly protracted, and offers little insight into Jägerstätter's act of martyrdom.
John Byrne