The curious case of JC Chandor - the director who made three excellent films in Margin Call, All Is Lost and A Most Violent Year and deserved a bigger audience for all of them.
He'll definitely get more bums on seats going down the Netflix route with Triple Frontier, a decent modern western with a great cast. If you're looking for one of those straight-to-video highs you remember from back in the day stake your couch space claim.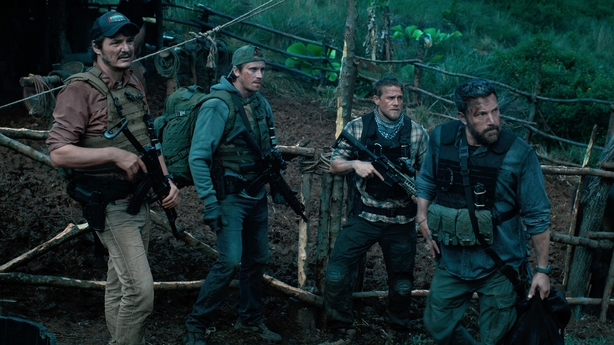 Owing much in dynamics to The Treasure of the Sierra Madre and 'one last job' genre, Triple Frontier sees a group of former Special Forces comrades hatch a plan to fleece a South American drug lord of his fortune. Civilian life hasn't been kind to four of them - played by Ben Affleck, Garrett Hedlund, Charlie Hunnam and - Pedro Pascal - while Oscar Isaac's heist mastermind has stayed in the game as a private contractor but is now desperate for a way out. With an almighty pay-off.
It's no spoiler to say that their plan for "one murder, one armed robbery" has to be reworked on the fly, but that's all you really need to know as Triple Frontier springs its share of surprises. The problems pile up. Your allegiances shift. You wonder if they'll turn the guns on each other or if the locals will get them first. And you're guessing all the way to the end.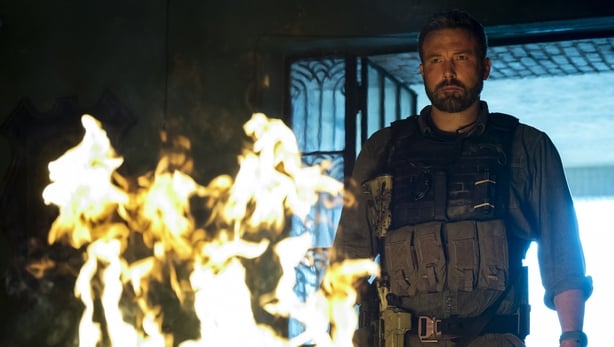 Although there's that TV movie feel in parts, the quality of the performances, the time-is-tight tension and breathtaking scenery compensate for the skimping. Affleck gets his mojo back. Isaac's performance is as good as his work on Chandor's A Most Violent Year. Hedlund and Hunnam bring the physicality with Narcos' Pedro Pascal saying the least and scaring the most. There were quite a few actors, including Mahershala Ali, Tom Hardy and Channing Tatum, linked to Triple Frontier during its protracted journey to screens, but Chandor did very well with those who assembled in front of his lens.
They make quite the team - the newest member should be you.
We need your consent to load this YouTube contentWe use YouTube to manage extra content that can set cookies on your device and collect data about your activity. Please review their details and accept them to load the content.Manage Preferences