Oprah Winfrey leads a trio of cosmic sisters in this bewildering and boring kids sci-fi movie
Don't bother loading up at the pick `n' mix counter before seeing this bewildering fantasy sci-fi from director Ava DuVerney. There are enough primary colours and candy-coated sentiments to keep an army of kids going for days in the short running time.
Based on the 1962 novel by Madeleine L'Engle, A Wrinkle in Time tells the story of two young siblings, Meg (Storm Reid) and Charles Wallace (young Sheldon Cooper lookalike Deric McCabe), who are whisked off on an interstellar journey by a trio of cliche-spouting galactic mavens named Mrs. Whatsit (Reese Witherspoon), Mrs. Who (Mindy Kaling) and Mrs. Which (Oprah Winfrey).
We need your consent to load this YouTube contentWe use YouTube to manage extra content that can set cookies on your device and collect data about your activity. Please review their details and accept them to load the content.Manage Preferences
The kids long to track down their scientist father (Chris Pine) who went missing four years earlier, shortly after revealing his theory of space travel to a committee of aghast fellow boffins. Also along for the ride is Meg's new friend Calvin (Levi Miller) and while the kids are likeable enough, our astral matriarchs will try your patience with their cornball sentiments and gnomic one-liners.
Along the way, we encounter flowers that talk in "colour", the embodiment of all evil in the universe "The IT", and Zach Galifianakis as some kind of stoned Jedi/yoga instructor. There's also ample opportunity for our three cosmic sisters to dress up in a series of outlandish costumes and, as you might expect, Oprah Winfrey goes all mother of the universe as a giant quasi God-like entity.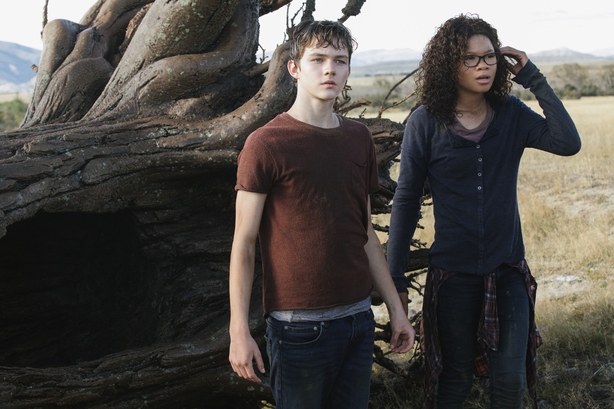 With a script that sounds like it was cadged from Desiderata and some very dud FX, it looks like a mesh-up of prog rock album covers and a My Little Pony cartoon.
With A Wrinkle in Time, DuVerney has become the first black female director to make a movie with a budget of $100m. That's about the only laudable thing about this garish collection of clichés.
Alan Corr @corralan