With a big budget and stellar cast, first-time director Dean Devlin had all of the right conditions to create the perfect storm, but instead of breaking any new ground, the movie evaporates into thin air.
After catastrophic weather devastates the planet, nations come together to create 'Dutch Boy', a climate-controlling system that attempts to halt the extreme weather with missiles and fancy technology. When the system malfunctions and starts to attack Earth, the brain behind the machine, Jake Lawson (Gerard Lawson), is sent up to space to fix the glitch before a geostorm wipes out everything and anything in its path.
Instead of trying to raise the movie barometer, Geostorm becomes a generic by-the-numbers calamity that mirrors many of the clichés from Roland Emmerich's (The Day After Tomorrow) disaster flicks. It comes as no surprise that Geostorm's director is Emmerich's long-time collaborator, with the pair teaming up to work on both Independence Day outings and 1994's sci-fi action Stargate.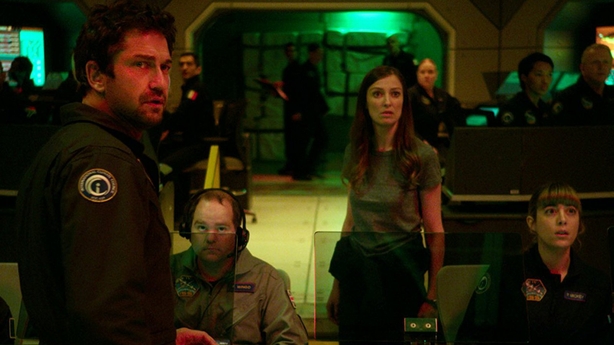 The eco-thriller is being spun as a cautionary tale about global warming with a voice-over early on stating, "Everyone was warned, but no-one listened", but the central message gets lost through a foggy haze of preposterously dumb subplots and implausible ploys (ice storms in the middle of a desert, a flash heatwave in Hong Kong).
The cardboard characters may be left unscathed from a mill of ever-escalating tasks based on sheer luck, but the movie's cookie-cutter script self-destructs early on.
Gerard Butler does the best he can in a dull situation and holds his own in yet another heroic action movie (Olympus Has Fallen, London Has Fallen, Law Abiding Citizen), while English actor Jim Sturgess has to be commended for keeping a straight face with his cringeworthy dialogue.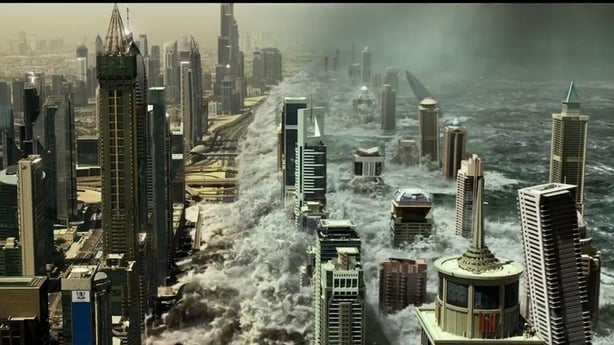 The special effects are impressive but it's somewhat realistic depiction of well-known landmarks getting wiped out makes for a numbing CGI spectacle.
The main problem is that Geostorm can't decide whether it wants to be an old-fashioned disaster movie or a cheesy joyride.
Geostorm isn't worth making an unnecessary journey for. In fact, it should come with a red alert.
We need your consent to load this YouTube contentWe use YouTube to manage extra content that can set cookies on your device and collect data about your activity. Please review their details and accept them to load the content.Manage Preferences