If you go down to the woods today... You're in for something you've seen before.
The idea that there are no more original ideas rings particularly true while watching The Ritual. That doesn't mean it couldn't have excelled despite its worn premise, the makings of a decent horror are there, but a nose dive into the silly and cliché is inexcusable.
The story begins with five friends from college trying to plan a lads' weekend away, which isn't as easy as it was when they were young and free and single; now they have families, want something a little more than a drinking binge, and have grown into different people with different priorities. This is almost scarier than what comes later.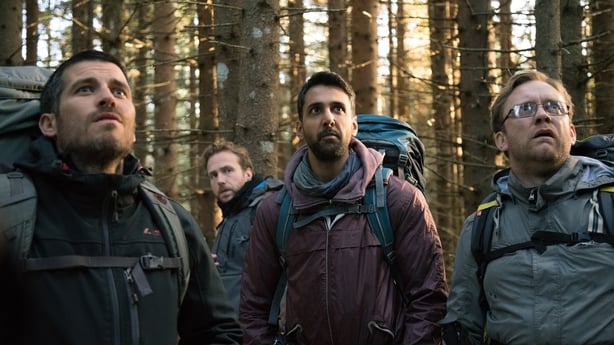 That night, their lives are changed forever after tragedy befalls them, which leads the group into the Swedish countryside some months later on a hiking expedition.
While on the hike, they decide to take a short cut through the forest, because that's always a good idea, isn't it? It's in the forest that things start to take a turn, and the real action kicks off.
The first half of the film develops slowly, creating tension and building intrigue, and there is a section in the middle that is quite good for a few jump scares, but its fatal flaw was exposing the source of terror. Real fear is in the unknown or unexplainable.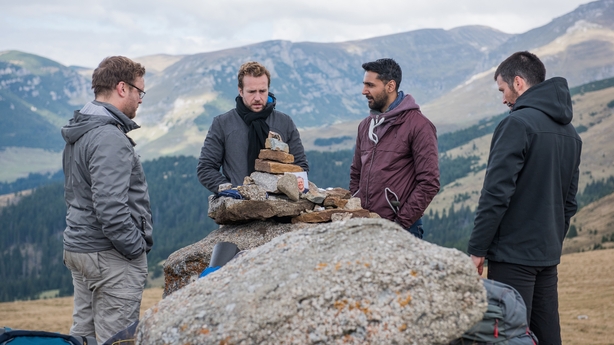 When the reasons behind the terror our group faces is revealed, all fear is lost and the film becomes yet another run of the mill horror that will in no way keep you up at night, or make you question that leisurely walk in the woods.
Certain elements that work well on initial introduction become tired and overused, and despite a believable script, it's quite hard to actually become invested in the characters.
Fine for passing the time, but if you're in search of an adrenaline rush or a really good fright, you've come to the wrong place.
We need your consent to load this YouTube contentWe use YouTube to manage extra content that can set cookies on your device and collect data about your activity. Please review their details and accept them to load the content.Manage Preferences