Al Gore outside the GPO with a microphone and fold-up table? Seriously, you wouldn't put it past him after watching his quest to keep climate change front and centre of everyone's minds in An Inconvenient Sequel: Truth to Power - paradoxically the most unwelcome follow-up in big screen history and a must-see.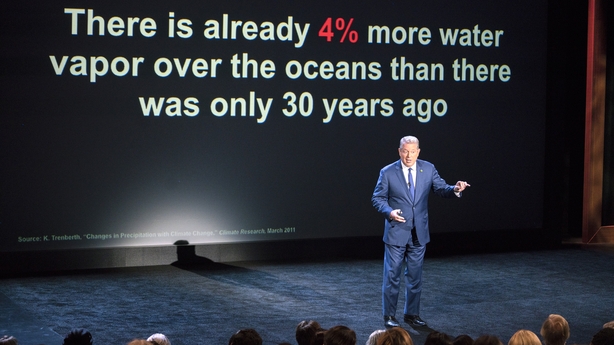 A decade-and-a-bit on from the worldwide wake-up call of original Oscar-winning documentary An Inconvenient Truth, we join the former US Vice President in sleeves-rolled-up (and socks-drying-on-the-back-of-hotel-chair) mode with the twin spectres of extreme weather and fossil fuels as his travelling companions. Outside the cinema none of us can afford to be along for the ride.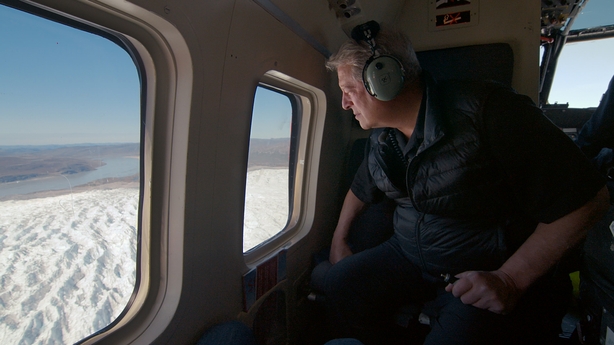 Globetrotting, troop rallying, deal making, brickbat dodging and selfie submitting are all in a morning, noon and night's work for self-confessed "recovering politician" Gore and such is the 69-year-old's energy for the job that you'd swear there were solar panels under his Oxford. He admits to times of "deep despair" and feelings of "personal failure", but there's the sense that they last roughly the same length of time as the journey from bedroom to bathroom at the start of the day. Would that our own 'big deals' could be similarly tucked away in transit.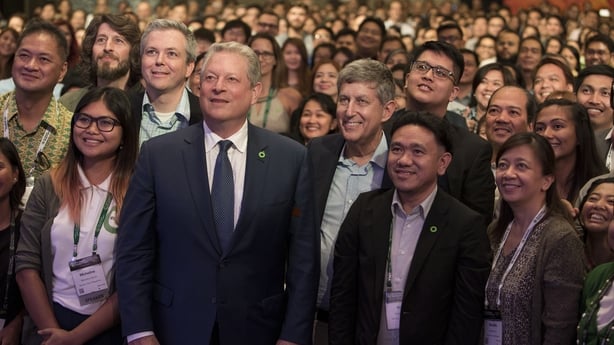 The statistics here -14 [now 15] of the hottest years on record have been since 2001, 93 per cent of heat energy going into the ocean - rack up almost as fast as the air miles but Truth to Power never becomes a lecture to bunk, even though it lacks the shock and awe of its predecessor. Feeling at times like The Gore Identity, directors Bonni Cohen and Jon Shenk have injected the pace of a thriller into Gore's "mission" but there is no danger of switching off from the reality of the state we're in, with tributes paid to those who died in the Tacloban floods in 2013 and also the November 2015 Paris terror attacks - Gore was in the city for the climate conference at that time.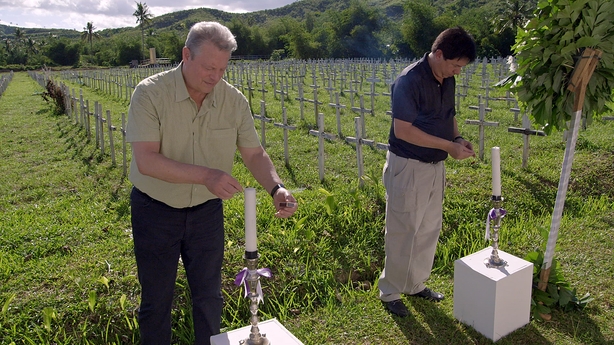 Of course, the US has since done a volte-face from what was agreed in the French capital, and as the world suffers so too does the ending of Truth to Power with the uplift quotient plummeting in the minutes before the credits. That said, going home happy is neither wise nor workable because we've way too much skin in the 'game'. "For all the years I've been involved in this struggle there have been lots of setbacks," says Gore. "Now we have another one."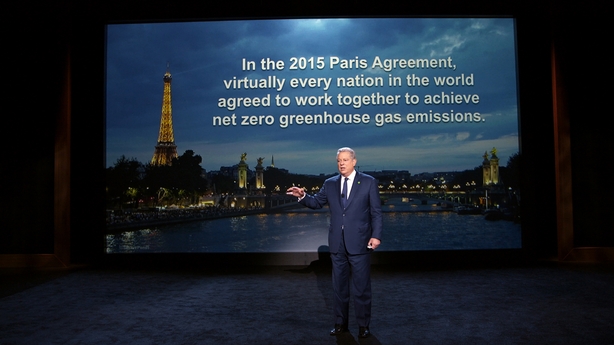 He'll face it with plenty more people on his side after this film, but never enough to rule out O'Connell Street of a Saturday afternoon.
We need your consent to load this YouTube contentWe use YouTube to manage extra content that can set cookies on your device and collect data about your activity. Please review their details and accept them to load the content.Manage Preferences