Described as his magnum opus, best-selling author Stephen King has spent several decades and eight books building his Dark Tower multiverse.
So it comes as no surprise that a number of first-rate filmmakers (JJ Abrams and Ron Howard included) have tried to pull together a workable and watchable blockbuster, but never made it past the first portal.
We need your consent to load this rte-player contentWe use rte-player to manage extra content that can set cookies on your device and collect data about your activity. Please review their details and accept them to load the content.Manage Preferences

Kudos to Danish director Nikolaj Arcel for putting a shape and some semblance on to what was always going to be a difficult project. The Dark Tower is a complex thing and the worlds it exists in are expansive.
First off, let me say that I have not read The Dark Tower series, so I was not expecting any particular characters, plot points or locations. Fans should know that this movie – the first in a planned series of TV shows and films – is based on the various books by King but also serves as a sequel to the series. The Horn of Eld, anyone?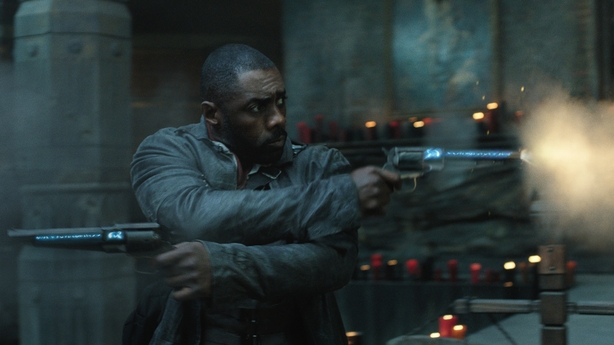 Idris Elba stars as Roland, aka The Gunslinger, who must protect the Dark Tower from every imaginable demon at all costs.
While Roland certainly doesn't have the most exciting dialogue, Elba's brooding charisma brings this pistol-wielding, grimacing guard to life.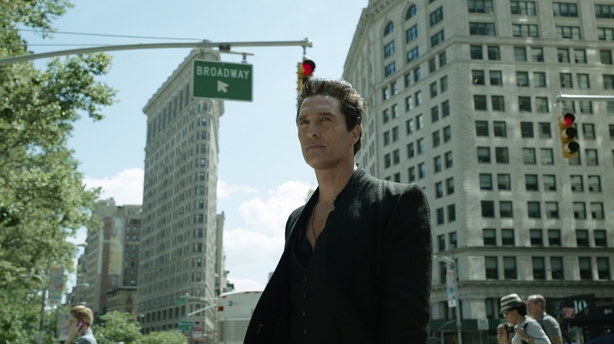 Matthew McConaughey is Walter, aka The Man in Black, who is evil right through to his very core. Sorcery is his weapon and he uses it with maximum force to try to destroy the Tower's defences and bring on a demon-driven apocalypse.
Walter has no time for fools, and dispenses with them in many inventive ways – always with a smug smile on his face. McConaughey does bad really, really well, treating The Man in Black with just the right amount of nasty nonchalance.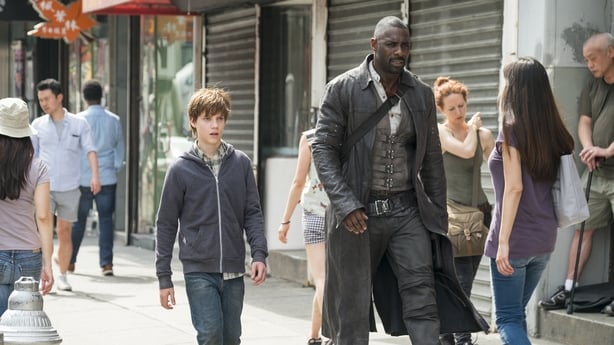 Caught in between this battle is Jake (Tom Taylor) who, just before his mother carts him off to a psychiatric institution, realises that his dark and twisted dreams are actually real visions. He soon stumbles through a portal into Mid-World where he meets Roland and discovers an imperilled alternate universe that threatens our own.
While Roland is not best pleased about teaming up with a kid, he soon comes to realise that Jake's psychic "shine" might be the key to defeating Walter once and for all.
While The Dark Tower may not be the epic blockbuster it was touted as, it is certainly an enjoyable, action-packed fantasy starring two very fine actors. It may leave fans who were expecting all the bells and whistles from the novels out in the cold, but at 95 minutes long, and the first movie in a planned series, it does a fine job of laying the groundwork.
Suzanne Keane
We need your consent to load this YouTube contentWe use YouTube to manage extra content that can set cookies on your device and collect data about your activity. Please review their details and accept them to load the content.Manage Preferences