Christopher Nolan's relentlessly tense historical epic Dunkirk is a war movie like no other, a gripping, edge-of-your-seat thriller than doesn't give you a moment to catch your breath.
The Oscar-nominated director has carefully crafted a truly immersive cinematic experience that drops the viewer right in the middle of the action by using high-resolution IMAX film cameras that capture every little detail and an all-encompassing score by Hans Zimmer that effortlessly drives the action forward.
Nolan's elegantly concise script distills the heroic story of the Dunkirk evacuation into three intersecting perspectives – the land, sea and air – which play out on different timelines.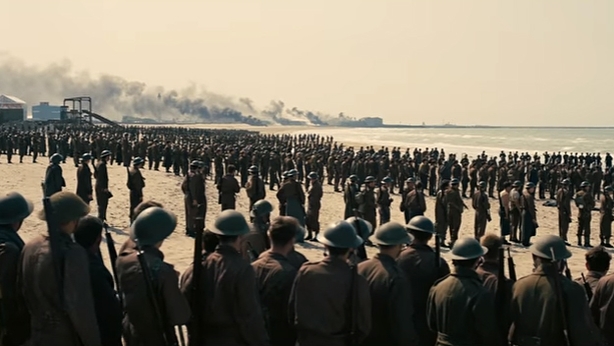 It opens as 400,000 Allied troops are stranded on Dunkirk beach in France in the early stages of World War II. They are completely surrounded by Nazi forces whose tanks have stopped advancing, instead opting to pick off the sitting-duck soldiers through brutal air attacks.
Newcomer Fionn Whitehead takes one of the film's leading roles as Tommy, an inexperienced young soldier thrown in the middle of this desperate situation. He and fellow young soldiers Alex (Harry Styles) and Gibson (Aneurin Barnard) are doing their best to get off the beach by any means possible.
In the air, RAF fighter pilots Farrier (Tom Hardy) and Collins (Jack Lowden) are battling with the German Luftwaffe in dizzyingly intense aerial sequences that are utterly transportive as well as being breathtaking to watch.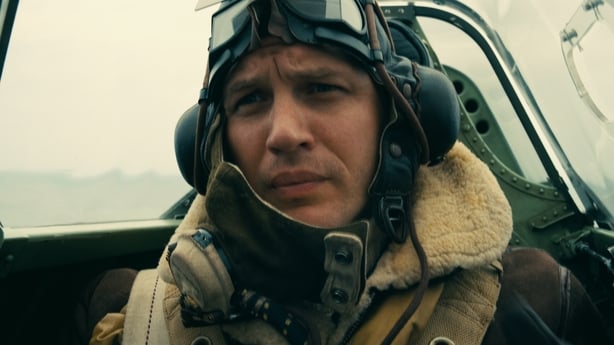 Oscar-winning actor Mark Rylance heads up the sea plotline as an ordinary civilian who has responded to the government's call to action to take part in the rescue operation. He and his son Peter (Tom Glynn-Carney) and his son's friend George (Barry Keoghan) set off on their boat towards Dunkirk in a bid help the war effort, perhaps without realising just how grave the situation is. When they come across a shell shocked soldier (Cillian Murphy) they quickly understand how perilous this mission will be.
Although most viewers will know how this historical event plays out, Nolan still manages to ratchet up the tension deftly over the succinct 106 minute running time. It becomes almost unbearably tense, building scenes to their very breaking point and leaving your nerves frayed.
Hans Zimmer's pounding, visceral score has a vital part to play, particularly given how sparse the dialogue is. A frequently employed ticking clock adds to the urgency of each scene, compounded by the terrifying screeching of the planes overhead and the thunderous bombs which you can feel reverberating in your chest.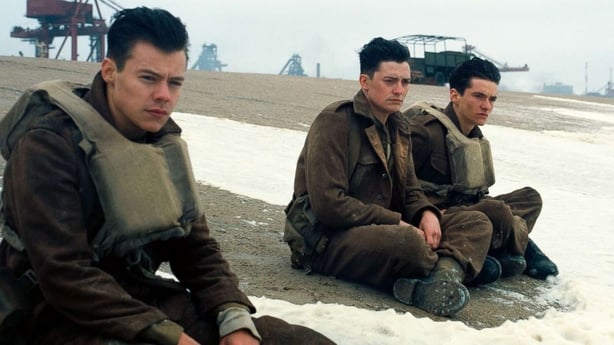 Nolan's decision to do away with back story and character development is crucial to the film's success. There isn't a spare frame wasted as he brings to life the true horror and unpredictability of war. 
Dunkirk is a taut, incessantly nail-biting and harrowing depiction of a pivotal moment in recent history. As well as delivering a gripping, emotionally potent cinematic experience, Nolan has done justice to this incredible story of survival against the odds.
Sarah McIntyre
We need your consent to load this YouTube contentWe use YouTube to manage extra content that can set cookies on your device and collect data about your activity. Please review their details and accept them to load the content.Manage Preferences