Winston Churchill; a two-time war leader, a Nobel Prize winner and a fascinatingly complex historical figure that divides opinion more than any other person in 20th century history.
Over 60 years on from his death, historians and filmmakers appear no closer to agreeing on his legacy and continue to debate the statesman's place in the pantheon of British history.
For some he will be remembered for his rhetorical powers and as a pillar of strength that helped to take down the Nazis and led the Allied forces towards their finest hour.
Others will associate him as a blundering reactionary who was guided by his own political interests and who fought harder with his own demons during his 70-year spanning career.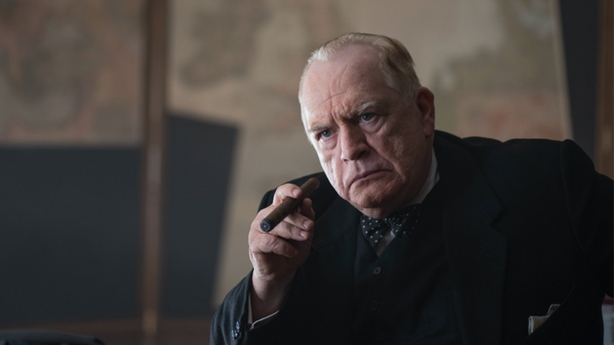 When it comes to trying to figure out if he was 'the greatest Briton of all time' or a dangerous liability, it's clear what side of the fence director Jonathan Teplitzky's latest biographical drama stands on.
The Australian filmmaker paints the British Prime Minister (played by Brian Cox) not as a great war hero but as a cantankerous, megalomaniac who grows increasingly exasperated over Operation Overlord, the June 6 storming of Normandy's beaches by 250,000 Allied troops.
Haunted by memories of the calamitous Allied landings at Gallipoli 29 years earlier and overflowing with anxiety, the seemingly disillusioned figurehead begins to crack as he is outsmarted by Allied commanders General Dwight D. Eisenhower (J from Mad Men), and Field Marshal Bernard Montgomery (Julian Wadham).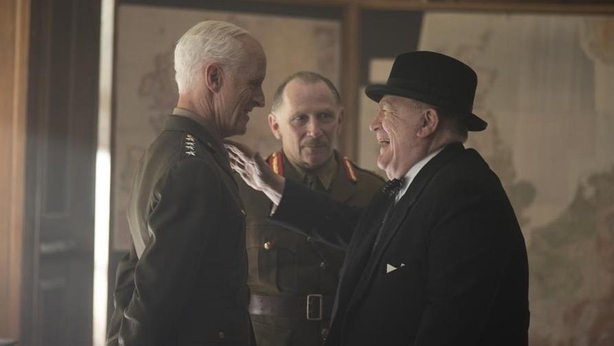 Teplitzky's brave attempt at creating a humanising fly-on-the-wall drama of the leader's inner workings carries with it a theatrical style (cane brandishing, cigar puffing and hat-tipping galore) that would be best suited to the stage.
The overwrought screenplay from historian Alex von Tunzelmann bares elements of a Shakespearean tragedy. In scenes early on, Churchill imagines blood lapping up on the shore. Later, in a scene set the night before the D-Day invasion he drops to his knees in his pyjamas and prays to the high heavens for torrential rain.
Throw your mind back to King Lear's flowery storm rant - 'Blow, winds, and crack your cheeks! rage! blow!' - and you'll get the gist.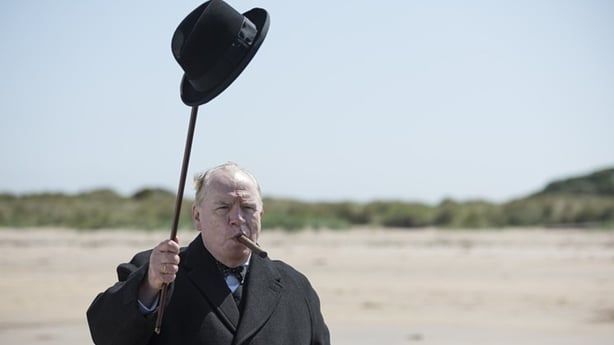 A shamelessly sentimental subplot involving Churchill's sweet secretary (Ella Purnell), and his loyal wife Clementine (Miranda Richardson), make the jarring and patchy script even more illogical.
Cox's stature bares the most noteworthy affinity to the iconic statesman as the latest in a long line of impersonators (Brendan Gleeson, Timothy Spall, Michael Gambon and Richard Burton), but his bellowing character is so churlish, he becomes a chore to watch.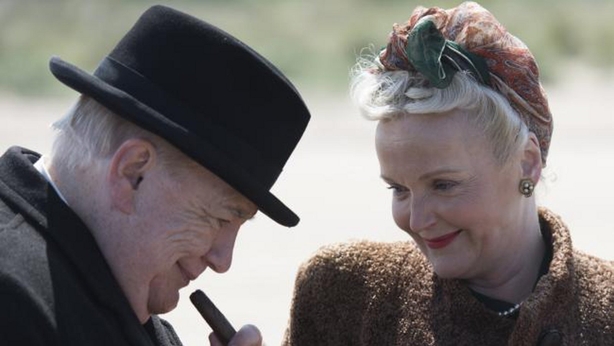 The movie could have been an absorbing production about the political giant but it becomes more about Churchill trying to overcome his ego than about the Allies' battle to overcome the Nazis.
The latest outing about The British Bulldog really is barking up the wrong tree.
We need your consent to load this YouTube contentWe use YouTube to manage extra content that can set cookies on your device and collect data about your activity. Please review their details and accept them to load the content.Manage Preferences