After reading about Mindhorn I was really looking forward to seeing it, but I left the screening with a heavy heart: this could have been great fun, but ultimately it's only okay.
The plot is ripe for comedy. Julian Barratt from The Mighty Boosh stars as Richard Thorncroft, the former star of fictitious 1980s' British TV show Mindhorn that was something like an irony-free mixture of Bergerac and The Six Million Dollar Man.
The show made Thorncraft a star but nowadays he can barely get the odd bit of voiceover work. Then, out of the blue, his past catches back up with him, and he returns to the location where Mindhorn was set and filmed: The Isle of Man.
There's been a murder on the island, and the implicated individual, known as the Kestrel (Russel Tovey), insists he'll only talk with the great detective Mindhorn. The fact that Mindhorn is a work of fiction seems to have passed him by.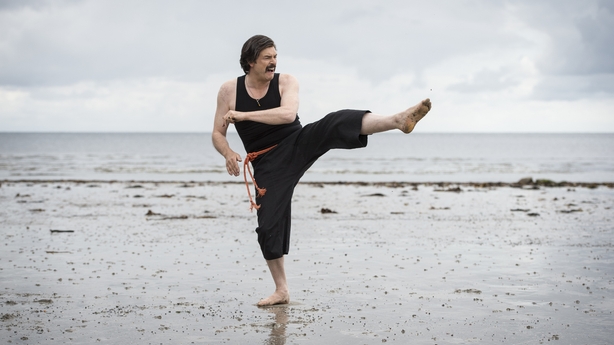 An opportunistic Thorncroft - desperate, really - sees a chance to generate some much-needed publicity, and perhaps also get back with his former leading lady Pat Deville (Essie Davis), who works as a TV news presenter and is living with Mindhorn's former stuntman (Simon Farnaby – who puts in a good shift), on the Isle of Man.
So far, so excellent in terms of set-up, but just as you'd expect the film to take off, it does the exact opposite. Unfortunately, this is pretty much where the laughs stop and it resembles a TV show episode that's stretched to feature-length.
Steve Coogan, best known for playing another deluded has-been, Alan Partridge, pops up as a former Mindhorn supporting actor who's now super-successful in a spin-off. It's a nice touch that's soaked in irony.
The rest of the film's just about passable, which makes me wonder what those involved were doing with a script that took ten years to reach the screen.
Mindhorn is okay, but it should've been an awful lot better.