Director Peter Berg's magnetism for dramatic realism has fuelled a substantial slice of his work over the last decade.
In 2007 he brought us The Kingdom about a terrorist bombing of Americans in Saudi Arabia; 2013 brought Lone Survivor, the tale of Navy SEALs trying to kill a Taliban leader in Afghanistan; and last year he brought us Deepwater Horizon, the story of workers on an oil rig who battled for survival after a huge explosion.
Now, he leaves another lump in our throat with the harrowing account of the 2013 Boston Marathon bombings.
Less than four years after the cataclysmic terror attacks, Berg's chilling dramatisation recounts an hour-by-hour response to the mammoth manhunt for the two Islamic terrorists who detonated home-made devices and stole the lives of three spectators and injuring hundreds.
The subject matter could have easily been mishandled but it is un-waveringly respectful to the victims and the heroes of that fateful day.
With a direct plan to show the American spirit of those wedged in the fatal attack, the film adopts a docudrama style with Berg and cinematographer Tobias Schliessler building on shaky camerawork and aerial shots of Boston for taut suspense.
It shows the human side of events predominantly through the eyes of Tommy Saunders (a strongly-accented Mark Wahlberg, he also produces), a sergeant in the Boston Police Department.
Unlike the other figures in the film—from F.B.I. Special Agent Rick DesLauriers (played with gumption by Kevin Bacon) and Commissioner Ed Davis (a matter of fact John Goodman) - Saunders is a fictional character. Berg and star Mark Wahlberg team up here for their third true-life adaptation, and it's their most worthwhile outing to date.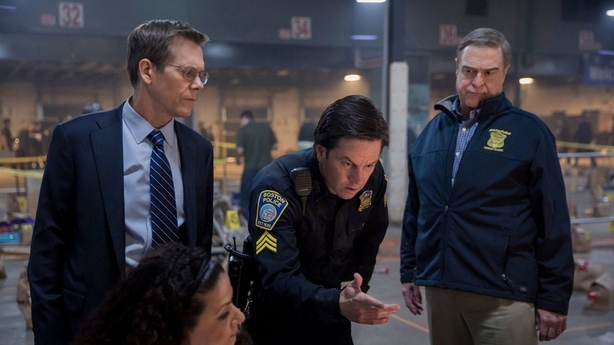 The behind-the-scenes investigation, which pirouettes between first responders, survivors, and investigators, becomes the film's most beguiling component.
Berg creates palpable tension during scenes exploring the twisted motivations of the brothers including the murder of Sean Collier (Jack Picking), the young MIT police officer who refused to relinquish his weapon and car, and a separate carjacking incident involving a Chinese app designer (a superb Jimmy O. Yang).
As the political and civic pressure mounts to capture the perpetrators in the final third of the movie, it tries to do too many things at once, without concentrating on any specific point, and as a result the action scenes suffer from over-frantic editing.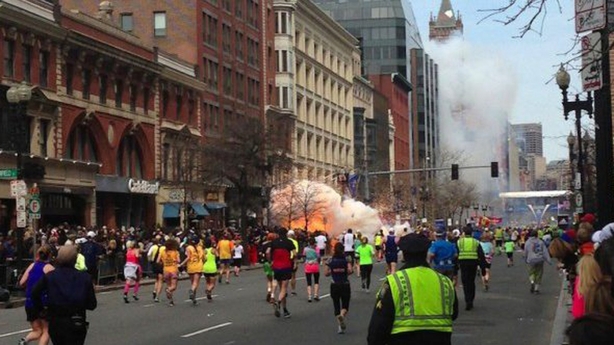 Patriots Day is a respectful ode to those who lost their lives and provokes feelings of admiration for the unsung heroes who triumphed when confronted with evil, but the conflict between fact and fiction make Berg's true-life-tale feel unjustified.
Laura Delaney