Hidden Figures is a missing chapter from history that reminds us how far we've come as a society and how there are many walls that still need to come crumbling down.
Among all the men who restored America's confidence in the 1960s after NASA launched astronaut John Glenn into orbit, were three exceptional African-American women, who served as the brains during the space race.
Set against the backdrop of the Cold War, Theodore Melfi's adaptation of Margot Lee Shetterly's book picks up in 1961 after the Soviets have launched Laika into space.
The story follows the trio of unsung female heroes working as "computers" for the agency, who defied society's rules and became pioneers of both their race and sex.
Dorothy Vaughan (Octavia Spencer) heads up the division and teaches herself to program the new IBM machine when it arrives at NASA.
Mary Jackson (Janelle Monáe) is attending night school in the hope of becoming the first black woman to be a fully qualified engineer at the agency.
Katherine Johnson (Taraji P. Henson) is the film's pulse and gets the most screen time. Her assignment to the Space Task Force allows her to move up from the bounds of the West Campus to the epicentre of all the action, where a host of white men, led by Al Harrison (a gum-chewing Kevin Costner), are calculating how to send a man into orbit.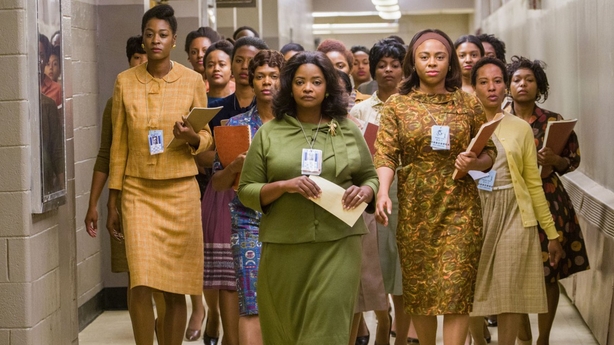 Though at its core Hidden Figures is a character drama, it is a robust piece of storytelling and is as inspirational as it is powerful.
Aimed at heart and conscience, the movie offers a fine slice of history set against the turbulence of Virgina, a state that at the time was still segregated with 'coloured-only' bathrooms and drinking fountains. 
Yes, it glosses history (Kevin Costner wields an axe at a bathroom sign) and has a predictable structure but it is brimming with believable and likeable women characters.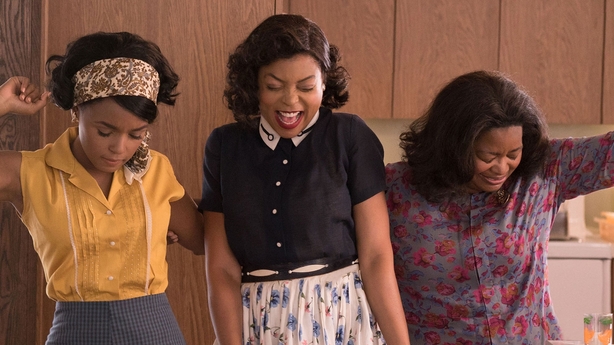 The powerhouse trio - Henson, Spencer and Monae - bring to life a masterful emotional epic and beautifully manicured drama without ever making the subject matter feel heavy-handed or over-sentimentalised. 
When it comes to creating visual splendour and capturing the spirit of exploration, cinematographer Mandy Walker presses all the right buttons.
Hidden Figures completes its mission by landing a deeply touching and buoyant story that shoots for the stars.
Laura Delaney 
We need your consent to load this YouTube contentWe use YouTube to manage extra content that can set cookies on your device and collect data about your activity. Please review their details and accept them to load the content.Manage Preferences