Not for the first time and probably far from the last, a pretty ordinary film is lifted up by a powerful performance from Matthew McConaughey.
That Gold is pretty unimpressive is a pity, because the premise was certainly a promising one. The film is loosely based on the true story of the 1993 Bre-X mining scandal, when a massive gold deposit was supposedly discovered in the jungles of Indonesia.
McConaughey stars as Kenny Wells, a pot-bellied, hard-drinking businessman who inherits his father's prospecting firm. Both the firm and Kenny have seen better days, so things are pretty unhealthy all round and he decides to enlist the help of intrepid geologist Michael Acosta (Édgar Ramírez).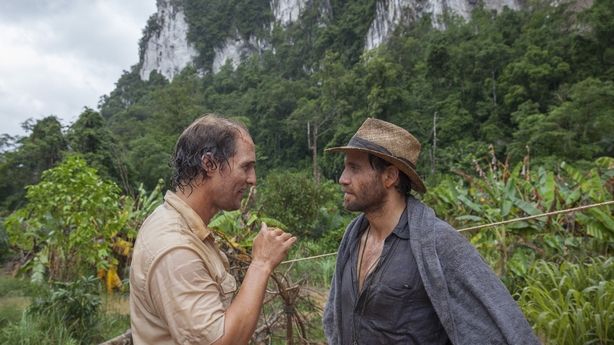 It takes a while but Wells convinces Acosta to go digging for gold deep in the uncharted jungles of Borneo and, just when it seems as though all of their money and luck has gone, Acosta strikes.
But instead of everything going like a dream from then on, things get rather complicated very quickly as financial and business sharks circle.
So far, so very Treasure of the Sierra Madre, as greed focuses everyone's mind and also makes them blind. It also affected the script because, despite having an actual event to play with, the story becomes a collection of clichés and events that either don't ring true or make no sense.
Still, there is McConaughey. We've always got the Matt man to keep the train rolling along, and he dives into the role of Kenny Wells and nearly manages to save this film.
Unless you're a McConaughey completist I wouldn't waste a night at the cinema watching this ultimately disappointing slice of celluloid, but if it pops up on TV some wet Tuesday night, you'll enjoy a great actor in top form.
We need your consent to load this YouTube contentWe use YouTube to manage extra content that can set cookies on your device and collect data about your activity. Please review their details and accept them to load the content.Manage Preferences