One the face of it Denial should be the perfect Awards-bait movie. A real-life David and Goliath story, which pitted the liberal establishment against the forces of dubious historical revisionism, with the added bonus of a tense courtroom drama in the mix. Add in a top notch cast and what could go wrong? Lots it seems... 
Instead what we get is a crushingly earnest and unsubtle made-for-tv movie that squanders the opportunity (especially in these 'post truth' times) to sift through such compelling material and examine how dangerous agendas can be pursued and legitimised, all the while wasting the talents of those involved.
For those unfamiliar with the celebrated case, US academic and historian Deborah Lipstadt was hauled through the British courts after being accused of libel (no less) by notorious holocaust denier David Irving following the publication of her book, Denying the Holocaust, which had less than flattering comments about him. What followed was one of the most riveting - and longest - civil cases in UK legal history.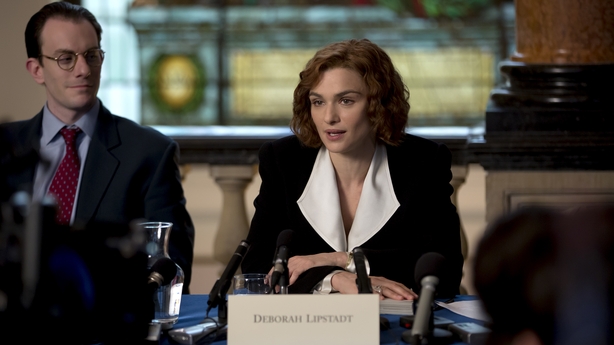 Rachel Weisz puts in a feisty performance as Lipstadt, who gets her first taste of the battle ahead after she is confronted by Irving at one of her lectures by Irving (Timothy Spall) in one of the earlier scenes over her refusal to debate the legitimacy of the gas chambers. This sets the tone from the outset.
While Irving's views are undeniably distasteful, the movie is at pains to put forward the axiom of Lipstadt as the 'noble and Jewish/force of good' in opposition to Irving's 'anti-semitic/bogeyman'. The point couldn't be more laboured if Darth Vader's Imperial March trumpeted every time he appeared on screen. Even worse is the insistence on showing Lipstadt bathed in the enlightened sunshine of Atlanta where she works, in contrast to the grey perpetual rain of London over in barbaric Europe when the action moves eastwards. Not since Angela's Ashes has rain been deployed in such quantities to convey misery and portents of gloom.
We need your consent to load this YouTube contentWe use YouTube to manage extra content that can set cookies on your device and collect data about your activity. Please review their details and accept them to load the content.Manage Preferences
This one-dimensional approach to the two main protagonists is at the heart of the movie's problems. Rather than deliver an earnest polemical, it would have been far more interesting to have given more depth to both characters, in particular Irving, who's simply portrayed as vain and egotistical "MONSTER". In a world where "alternative facts" reign supreme, it would have been more satisfying to tease out what laid behind his crusade of distortion. But this movie isn't concerned with such detail.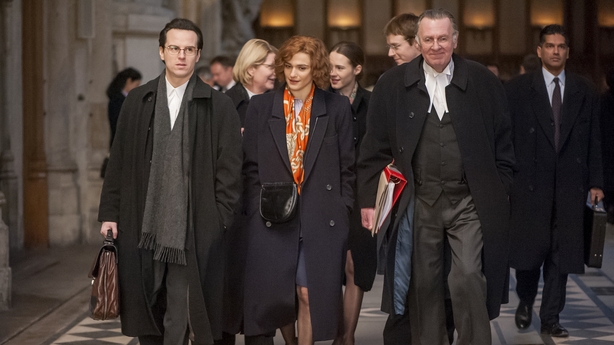 Once the exposition is out of the way, including details of Britain's arcane libel laws which places the burden of proof on the defendant, Lipstadt is teamed up with her old-boys legal team including celebrity solicitor Anthony Julius (Andrew Scott in fine form) and barrister Richard Rampton (Tom Wilkinson going full Rumpole of the Bailey).
Spall throws himself into the role of Irving, presented here as a preening narcissist and bigot, in particular during the courtroom scenes where opts to represents himself. Yet despite the centrality of the court drama, the outcome is never truly in doubt, while Weisz is left with little to do in this crucial part of the movie.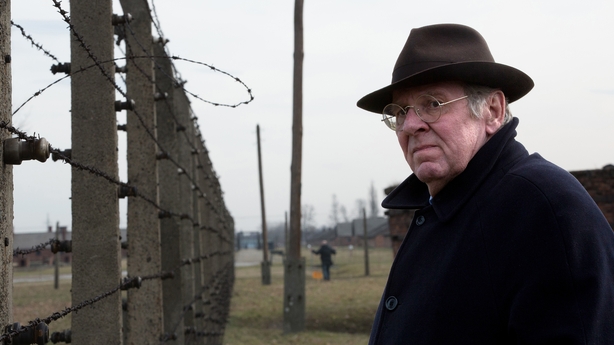 A subplot involving a Holocaust survivor dismayed at Lipstadt's refusal to take the stand (on advice from her legal team) fails to inject enough heart into the drama, while a visit to the haunting ruins of Auschwitz peculiarly falls flat.
While handsomely acted, much of the movie's failures lie at the hands of director Mick Jackson who is unable to bring the clunky script to life and deliver any kind of emotional pay-off, while the parallels with Queen Boudica (don't ask) are laughably lazy. A worthy attempt, but there are far better documentaries out there for anyone with an interest in the trial.
John O'Driscoll