As franchises like Shrek, Madagascar and Kung Fu Panda rack up endless sequels and spin-offs, DreamWorks have kicked off what is sure to be the next big thing in children's animation with Trolls.
A vibrant, candy-coloured world full of cutesy-but-strong characters that embody happiness and secrete a zest for life, it's the kind of film young children should be exposed to. 
The Trolls are introduced to us as the most euphoric creatures in existence – so joyful that a group of bigger, less sprightly individuals known as Bergens have taken to eating them in order to feel happiness themselves. This happens one day every year – on Trollstice.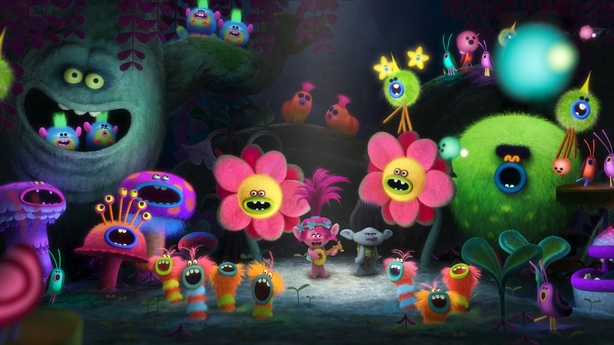 One Trollstice however, just as the young Prince Grissle (Christopher Mintz-Plasse) is about to eat his first Troll, the leader of the Trolls, King Peppy (Jeffrey Tambor) leads his people to freedom and they escape from Bergentown to live in hiding, blissfully, for 20 years.
Too comfortable in their new surrounds, where they have lived a Bergen-free existence for two decades, the Trolls let their guard down and throw the party of all parties. This attracts the attention of one lonely, banished Bergen, Chef (Christine Baranski), who makes it her mission to bring back Trollstice.
When a number of Trolls are kidnapped, Princess Poppy (Anna Kendrick) takes it on herself to find and rescue her missing pals. Joined by the neurotic, paranoid, sassy and glum Branch (Justin Timberlake), the duo are the perfect balances for each other.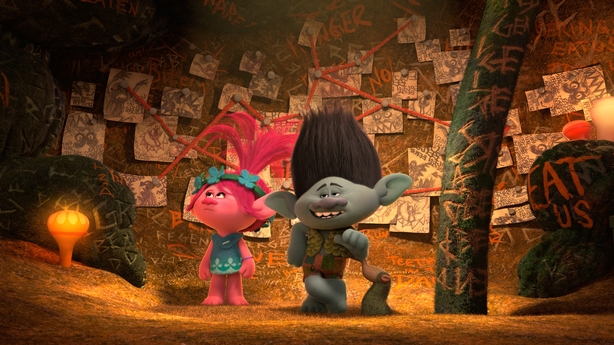 The animation is spectacular and the random musical numbers immerse us in this world where hourly hugs are a thing and people poop cupcakes. The very young are sure to love it, but there wouldn't be much scope for getting older brothers and sisters involved.
While there aren't really any jokes added in just for the parents - as DreamWorks have done so well with the likes of Shrek - the charm of the Trolls is undeniable, and the messages of unlocking the happiness within you, talking to your friends if you're feeling sad, and not eating your feelings, are very important.
It may be parents' nostalgia for their beloved childhood toys that fills cinema seats, but this is a whole new world for the next generation, and one that's sure to be enjoyed for years to come.
We need your consent to load this YouTube contentWe use YouTube to manage extra content that can set cookies on your device and collect data about your activity. Please review their details and accept them to load the content.Manage Preferences
Stills and imagery courtesy of Twentieth Century Fox