War on Everyone is the perfect example of how film trailers are doing movies a disservice of late.
Between ruining major plot points for the likes of Room, to painting other films as something they're not, like with Suicide Squad, the trailer is the first window for the audience to the project, and lately it just seems like films aren't measuring up to their promos. A great trailer does not a great film make.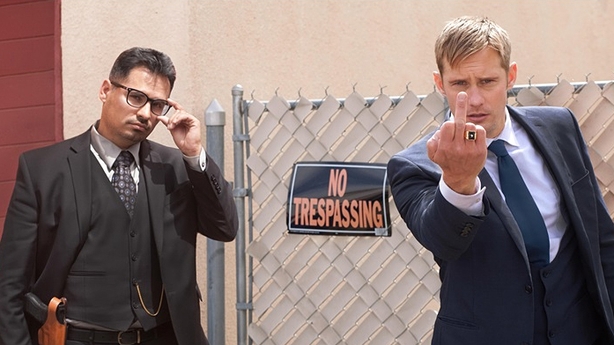 The trailer for War on Everyone makes it look like a slick, badass, hilarious buddy cop film with 70s vibes and a modern sensibility. While some of that is true, the end result falls quite flat.
It's never actually as funny as it thinks it is, or as smart as it wants you to believe. There were times when I wondered if the script was lacking or the actors' ability to land the lines effectively was wanting, but in saying that, when the odd line landed, it made a mark.
We need your consent to load this Facebook contentWe use Facebook to manage extra content that can set cookies on your device and collect data about your activity. Please review their details and accept them to load the content.Manage Preferences
Unashamedly on the nose about issues of police brutality and racism, it works as a piece of social satire and as a commentary on the outsider's view of American culture. Writer/director McDonagh isn't afraid to go for the throat, and when he really goes for it, this is where the film's strength lies.
Unfortunately, it takes more than a couple of excellent scenes to make a movie.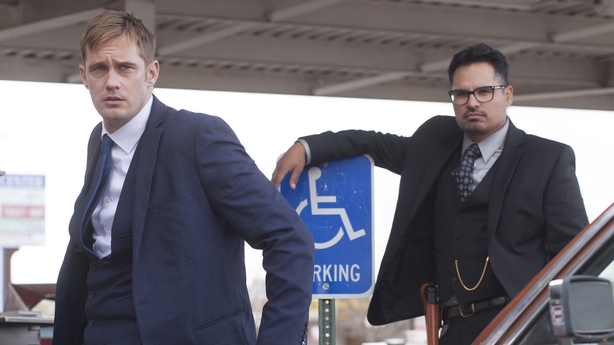 Michael Peña and Alexander Skarsgård complement each other well on screen, but the star turn comes from Theo James, who plays the baddie to perfection.
While it is a beautiful film visually; it's so vibrant and excellently shot, and there are a couple of laughs to be had, it's not memorable or even that enjoyable.
We need your consent to load this YouTube contentWe use YouTube to manage extra content that can set cookies on your device and collect data about your activity. Please review their details and accept them to load the content.Manage Preferences
We need your consent to load this rte-player contentWe use rte-player to manage extra content that can set cookies on your device and collect data about your activity. Please review their details and accept them to load the content.Manage Preferences
Watch this week's RTÉ Entertainment Movie Show for our take on the week's film releases