On the deserted island on which he is stranded, a bearded young man named Hank (Paul Dano) is trying to hang himself by standing on a bucket. There is a rope around his neck, hanging from its fixture on the cliff above him. At the last minute, he changes his mind when he notices a body washed ashore, ashen of face, seemingly lifeless.
Wildly animated at the fact that he may no longer be alone, Hank runs swiftly to the seas's edge to investigate the body of the man, played by Daniel Radcliffe,  whose name, we subsequently discover, is Manny. A strange rumbling noise, a basso profundo, emanates from the new arrival's supine body which sounds suspiciously like gas releasing itself - and in fact that is what it is. Maybe it was at this point, mid-fart and very early in the movie that some of the folks started walking out last January when it premiered at the Sundance Film Festival in Utah. Yep, it's been divisive ever since.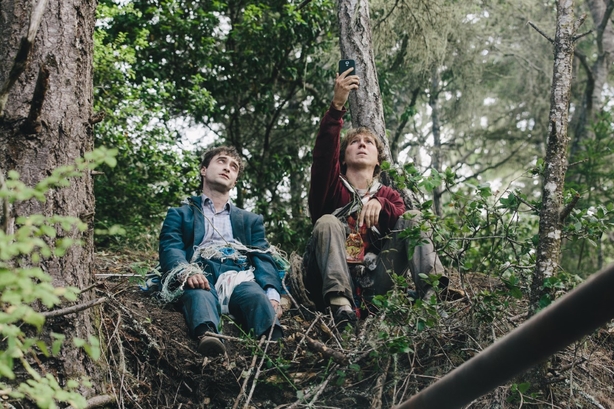 Anyway, our half-drowned youth does not fully revive at first, but, er, he does turn into a jet-ski. This helps Hank leave the island, or at least that stretch of its coast, straddling the young man's body as it ploughs at speed through the water. In time the pair arrive at what looks a like a rain forest, where Hank tries to revive the corpse, who spews water from his mouth, which the parched Hank greedily slurps back.   
There is a harmless girls-in-bikinis magazine lying among the detritus where the pair have settled themselves. As soon as he comes back to a kind of half-life, Manny starts asking about girls and sex and masturbation as though his memory had been wiped. At this point your reviewer was gritting his teeth and wishing he could turn into a jet-ski and just power himself away from the movie.
We need your consent to load this YouTube contentWe use YouTube to manage extra content that can set cookies on your device and collect data about your activity. Please review their details and accept them to load the content.Manage Preferences
Yet, shortly afterwards, I was drawn into this thoughtful allegory, which glances off Freud and mothers, sexuality - gender fluid, straight, gay, they are all here - and also the isolation of living in a highly alert, hyper high-tech world that is the only one now, unless, of course, you are stranded on a deserted island. Global connectivity will get to you anyhow, no matter how poor the broadband may be, this indie film suggests.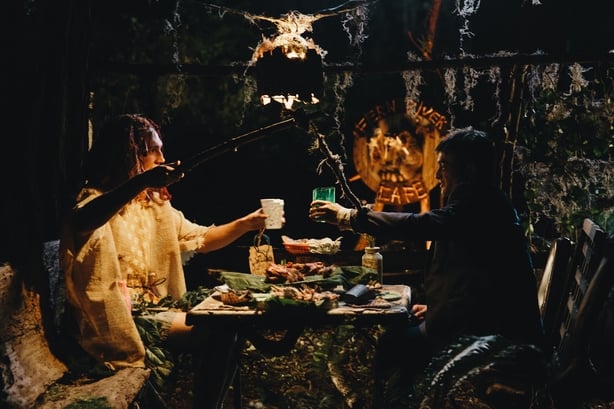 Viral-and-music video creators Dan Kwan and Daniel Scheinert  - AKA The Daniels - are responsible for the quirky package which Swiss Army Man is. Okay, it may be naive in intent but that's another way of saying that it is also brave in intent. Sure, Daniel Radcliffe's idiot savant is not an original creation and Paul Dano's wide-eyed Hank may get a tad wearing in his histrionics, yet this existential parable for our times should not be dismissed, even if it takes a little patience. No walk-outs, please.
Swiss Army Man opens at selected cinemas on September 30th.