It was looking for quite a while there as if Johnny Depp really was past his best, an A-lister who'd lost his way by choosing The Lone Ranger, Transcendence and Mordecai in succession - wasting his talent, and our time. 

But Depp's journey through that particular widescreen wilderness comes to an end with the relentlessly nihilistic hoodlum biopic Black Mass. It's not a great film, but right at its charcoal heart is a deeply unsettling, must-see performance from Depp, one that makes it feel like his fourth Oscar nomination is just a formality. Can he win? Well, that depends on just how far his peers and the rest of the Hollywood elite are willing to travel into the void. As a film fan, you should go all the way.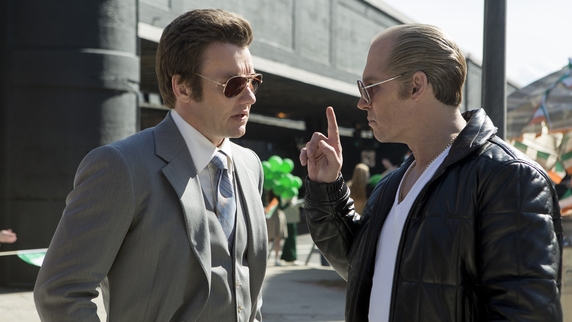 Dead-eyed ennui of evil is chillingly depicted
Chronicling the rise of South Boston gangster James 'Whitey' Bulger (Depp) from fringe player to overlord, Black Mass brings to mind that idea about people behaving as well or as badly as others will allow. In this case the FBI prolonged Bulger's reign of terror when agent John Connolly (Edgerton) received the nod from his superiors to sign him up as an informant. Connolly knew Bulger and his senator brother Billy (Cumberbatch) from childhood, with divided loyalties an understatement the size of their hometown. And so as Whitey Bulger fed the FBI information about other criminals' activities, those of his own Winter Hill gang escaped the spotlight, with the miasma and body count from this federal Faustian pact rising by the year.

From the doomy Warner Bros titles and funereal music at the start this is a very tough watch and the day-in-day-out dead-eyed ennui of evil is chillingly depicted. The very first shot of Depp as Bulger in a low-lit dive bar frames him as a vampire - the pallor, the teeth, the eyes that hold nothing and, later, he returns home at dawn - and Depp moves through the film as a weary Nosferatu of the real world. In terms of an actor shattering their image in the eyes of an audience, this is masterclass stuff. Crucially, given that he has one of the most famous faces on the planet, you forget you're watching Depp. But you'll always remember what he does here.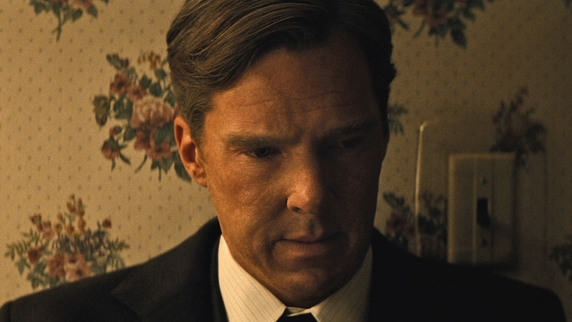 Cumberbatch was relegated to a supporting role
If the rest of the film had as much power, Black Mass would've been up there with the genre classics, but the script and pacing don't do justice to the performances. In a bid to fit everything in, too much attention is given to unnecessary scenes when it's glaringly obvious that far more screen time should have been devoted to Bulger's relationship with Billy. Its baffling that an actor of Cumberbatch's calibre was signed up and then relegated to a supporting role (Sienna Miller as Whitey Bulger's latter day girlfriend didn't even make the final cut). Perhaps if he had been more prominent Black Mass would have afforded the audience the emotional investment that is so painfully lacking in the finished film. 

There is an attempt to pull heart strings at the end as Connolly's world comes crumbling down but it feels as futile as it is forced. There's also no catharsis in the epilogue about Whitey Bulger's arrest in 2011 after nearly 17 years on the run because it's so badly rushed that it'll take you longer to put your coat on.

By that stage you'll be exhausted at just how awful people can be. Sleep, however, may be a long way off - Depp could stalk your mind as Whitey long into the night.

Harry Guerin