With The Hobbit: The Desolation of Smaug out on DVD and Blu-ray this Friday, Sinead Brennan caught up with Richard Armitage aka Thorin Oakenshield for a quick chat about all things Middle Earth.
Following its big screen release in December 2013, the second part of The Hobbit trilogy is out on DVD this Friday, April 4 and it's not just fans of the series that are excited to get their hands on a copy with the film's star Richard Armitage excited to check out the special features, "I'm going to get myself a copy, I'm sort of tempted to see what he's (Peter Jackson) included as the DVD extras because it's something you don't get to see in the cinema, it's some extra deleted footage and scenes and I don't know what's on this next package but there's a lot of footage that was shot and it doesn't always make it to the film, so it's a little special treat to get to see that extra stuff."
Not usually a fan of watching his work back, Armitage has made an exception for these movies, "I'm somebody that doesn't always like watching my own work but with these films it's impossible not to, you have to go on the road and talk about them so it's impossible not to, but I actually have to say I've really enjoyed watching it with people who weren't around filming, so like my friends and family, and seeing their reactions to it."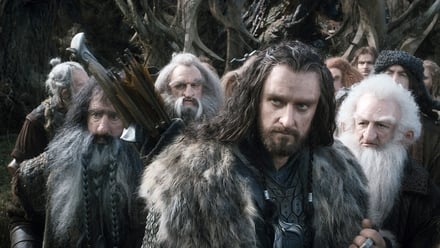 Having not been involved in Jackson's Lord Of The Rings trilogy, I was curious how Armitage found entering the world of Middle Earth, "It's something that crept up slowly, from reading the books to auditioning, to actually filming, and seeing how they've crafted the story and where they've placed the character. It has surpassed my expectations every step of the way. And to be at sort of the centre of one of Tolkien's stories, and also Peter Jackson's world, is something I'm really proud of and when we go back for the premiere of the third movie at the end of this year, it will be very special."
The Hobbit was first published in 1937 and Armitage commented, "I think, our job is to elevate the book and go beyond the book and use the book as a foundation stone. But it's useful to go back and see what Tolkien had intended, you know he did write this book as a story for his children so that was good to remember, that we were telling something for young people – keep it rooted in truth and have a bit of fun with it."
At the end of The Desolation of Smaug, we see a change in Thorin's character, I asked Armitage about how this might continue into the third and final installment, "I think you see a glimpse of it at the end of the second film, that his mind is being warped by the dragon sickness – the gold lust. He becomes very unreasonable in the third film, he becomes quite isolated and consumed with greed and I think it's going to be quite interesting to see whether we can still kind of believe in his quest, at the same time as watching someone unravel like that. I don't know how we're going to feel about him."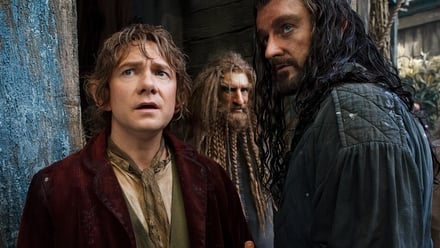 With a huge fight scene set for the third film, Armitage pushed himself physically to get in shape for battle, "We trained before we went out to shoot but the battle of the five armies didn't really happen until we went back for pick-ups so I had to train again. We started at the beginning of the year and trained for as long as I possibly could. It's a bit of an unknown quantity because the fights aren't choreographed before you get there so you don't know what's going to be expected of you, so you have to be ready for anything, and yeah, it was really challenging and I think I pushed myself physically in a way I've never pushed before, so it was quite rewarding."
After spending so long with one character, is it hard to shake him off now that filming is finished? "It has been hard to shake him off actually, I still kind of, obviously because I'm talking about him all the time, but I probably will never forget. But yeah, it's taken a while to get rid of him."
While being recognised in public isn't really an issue given the level of costume used in The Hobbit, Armitage did add that the series' die-hard fans never disappoint, "It's certainly apparent when you go to a little red carpet event like the Empire Film Awards, where people expect you to be there. I don't tend to get recognised outside of that but when it is one of those events it's amazing how committed people are to the story and the characters and they'll come dressed up as Thorin with the makeup and costumes in extreme detail and I'm always kind of, I think it's just brilliant that there's such passion."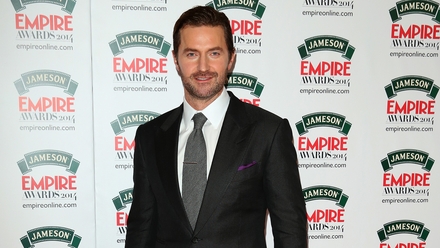 So what's next for Richard Armitage in the non-Hobbit universe? "There's a movie called Into The Storm which is out in August and it's kind of a tornado disaster movie and I play a school teacher who goes in search of his son." A big change from the world of hobbits, dwarves and elves... "A different kind of endurance, there was a lot of wind and rain, so I went from being very, very hot in costume on The Hobbit to being very, very cold on Into The Storm, the end product is very realistic though."
The Hobbit: The Desolation of Smaug is released on Blu-ray 3D, Blu-ray and DVD from April 4, 2014 with the final instalment of the trilogy, The Hobbit: There And Back Again slated for a December 12, 2014 cinema release.