Olympic gold medal winner Michael Carruth became the third celebrity dancer to depart from Dancing with the Stars.
This week, Michael and his partner Karen Byrne danced a tango, scoring 13 points from the judges - but it wasn't enough to save them from elimination.
Partner Karen Byrne praised Michael for his time on the show, stating: "We went out on a high."
This week on Dancing with the Stars, the celebrities danced to a song which reminds them of a memorable year of their lives as they recalled the personal stories behind their choice.
We need your consent to load this rte-player contentWe use rte-player to manage extra content that can set cookies on your device and collect data about your activity. Please review their details and accept them to load the content.Manage Preferences

Singer Sinéad O'Carroll was the first celebrity to dance, along with her partner, Ryan McShane. Viewers were brought back to 1998 as they danced an energetic cha-cha to Sinéad's debut single with B*Witched, C'est la Vie.
It went straight in at number one in the UK and Irish charts. Speaking after the performance Sinéad said: "It was really weird!" dancing to her own hit, but "never to a cha-cha. It was completely different."
Kicking off the judges' comments this week, a disappointed Loraine said: "It wasn't enough for me." Julian was more favourable, rounding off his remarks with "Well done."
Sinéad scored 19 points from the judges.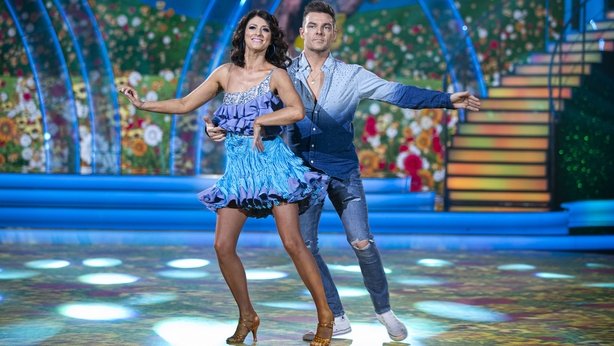 Next to take to the dancefloor were television presenter Mary Kennedy and John Nolan. In 1995, Mary had a career highlight when she presented the 40th Eurovision live from the Point Theatre in Dublin.
It was Norway that had the most memorable song of the night so Mary and John danced a beautiful waltz to Nocturne by Secret Garden. Following the dance Mary said: "I'm loving it," while also recalling the Eurovision in 1995.
Judge Julian described their dance as "elegant" and "haunting", while Brian felt it was "a pretty good attempt at a waltz".
She scored 16 points from the judges.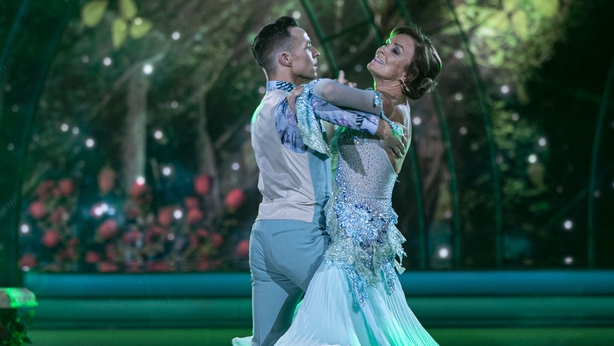 For fellow television presenter Brian Dowling and his partner Laura Nolan, tonight was all about family. Their upbeat cha-cha-cha to We are Family by Sister Sledge showcased Brian's strong bond with his six younger sisters as they popped up in a booth on the dancefloor.
They supported their Big Brother Brian as he honoured their Mum who passed away in 2018. After they finished the emotional performance Brian said: "That was for my mam, and if she was here she'd be in her element."
Judge Brian said Bran was "very entertaining but needs to work on the technique", while Julian praised "a razzle-dazzle cha-cha".
He scored 17 points from the judges.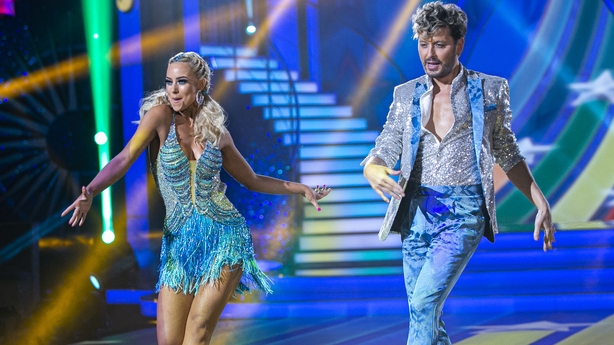 In 2008, Fair City actor Ryan Andrews was told that he would never dance due to his scoliosis diagnosis. Ryan proved once again that he is living his dream tonight as he and Giulia Dotta danced a beautiful rumba to Coldplay's Fix You.
Afterwards Ryan said: "To get and do this now, and enjoying every second, means a lot to me."
Judge Loraine said: "It wasn't perfect . . . but the effort was tremendous. This was just classy." Julian told Ryan: "You moved me on the floor."
He scored a total of 26 points from the judges.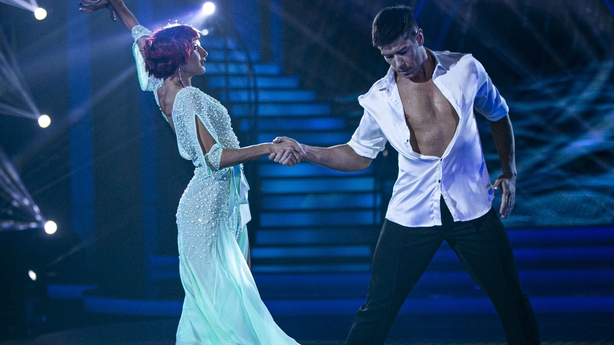 To begin part three of the show, Fr Ray Kelly and Kylee Vincent danced a Viennese Waltz to the song that propelled Fr Ray into a viral sensation. In 2014 he sang Leonard Cohen's Hallelujah during a wedding ceremony and tonight he danced to his own version of the song.
Afterwards Fr Ray commented: "I never danced to myself singing before!"
Judge Julian complimented Ray's singing voice before saying: "You shone brightly", while Loraine reckoned: "I see a good change tonight. Well done."
He scored a total of ten points from the judges.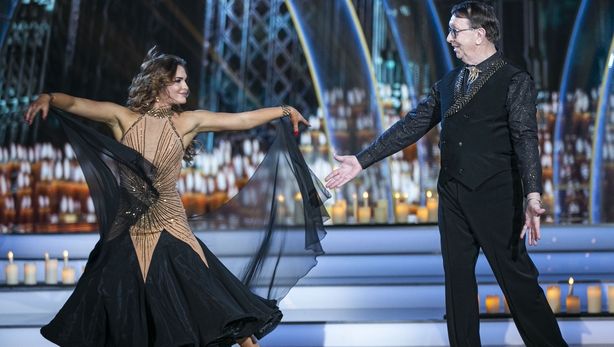 2011 was a very memorable year for radio presenter Lottie Ryan as she landed her dream job in RTÉ 2FM. Beyoncé's track Radio was a fitting choice for Lottie and Pasquale La Rocca's tango.
Afterwards Lottie said: "I love how it's different every day" when talking about her day job.
Judge Brian was complimentary, but added that Lottie "needs maybe a bit more light and shade", while Loraine described her as "a firecracker".
She scored 22 points from the judges.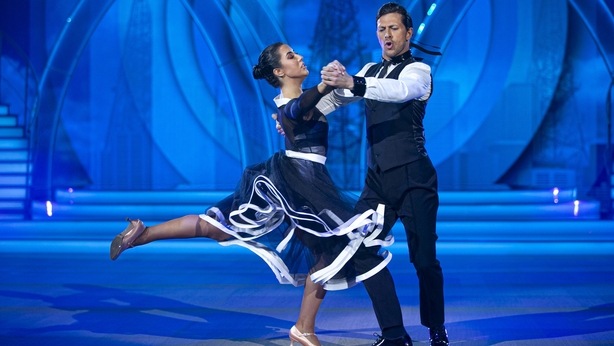 Gráinne Gallanagh and her partner Kai Widdrington reflected back on 2018, the year that Gráinne was crowned Miss Universe Ireland.
Their contemporary ballroom dance to Sia's Unstoppable was a wonderful choice as later that year, she was placed in the top twenty for the title of Miss Universe in Thailand.
Afterwards, Gráinne said: "I'm good", while admitting "it was very physical".
Judge Loraine described the dance as "intense" and Julian called it "fierce", adding that it was "Your best dance yet".
She scored 27 points from the judges.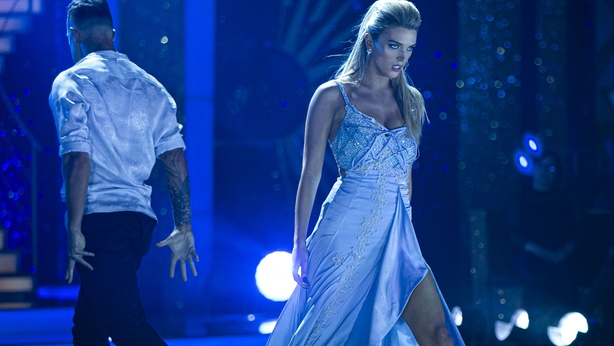 1992 was a memorable year for Irish people, not just for Michael Carruth as the country watched him win Ireland's first ever Olympic Gold medal in boxing in Barcelona.
His was also the first Olympic gold medalist for Ireland in nearly forty years. Michael and Karen Byrne danced a tango to Gold by Spandau Ballet.
Afterwards he was asked what his father might've thought of his dancing. "He probably would say 'Keep your hands up'", he said.
Judge Julian said that Michael is "on the right road", and even Brian Redmond complimented him. "You're getting better," he said.
He scored 13 points from the judges.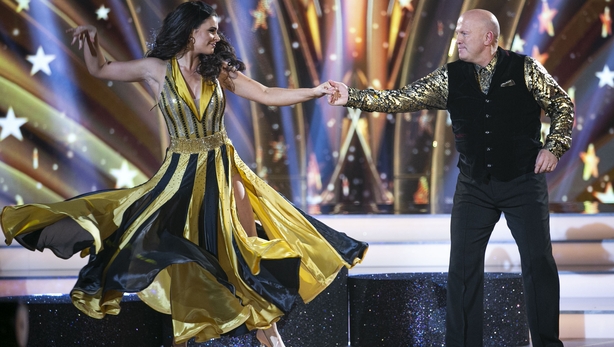 The final dancer of the night was Kilkenny's Aidan Fogarty and his partner Emily Barker. 2006 was a celebratory year for the hurler, winning his first All-Ireland medal. He scored Kilkenny's only goal of the All-Ireland final, preventing Cork from winning three in a row.
To top the day off, he was awarded Man of the Match. They danced the Charleston to Bingo Bango by Basement Jaxx.
Afterwards Aidan admitted: "I just couldn't get the swivel."
Judge Brian felt the dance was "a little bit too cool for school for a Charleston", while Loraine said "it was not my cup of tea". Julian felt it was "a cool, funky Charleston".
He scored a total of 21 points from the judges.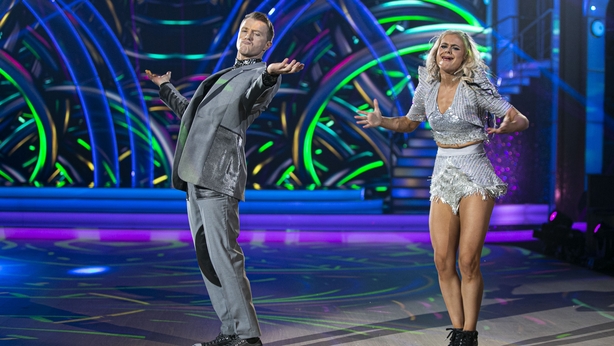 After a break, Nicky chatted to the celebrity dancers about their evening. The final dance of the night was another highlight of the show as the pro dancers performed a magnificent Paso Doble to Volare by Gypsy Kings.
Gráinne and Kai came out on top in terms of the judges' scores and she admitted to Nicky: "I was so shocked!"
Due to RTÉ's comprehensive Election 2020 coverage, next week's switch-up week on Dancing with the Stars will switch to Saturday night at 6.35 pm on RTÉ One