"I think on Thursday everyone is going to wake up and see sense and not do such a dramatic and unknown thing as to leave the EU, " says Hanif Kureishi speaking to TEN. The acclaimed fiction writer, screenwriter and essayist will read and discuss his work at the Hay Festival in Kells on Saturday next.
The Brexit referendum was imminent when Hanif Kureishi spoke to TEN and he had been shocked by the amount of racism informing the campaign. "A lot of the talk about immigration is not talk about racism at all, it's really a suspicion, if not a hatred of people who come to this country to work.
"Coming from that background myself I'm horrified to hear some of the things that are being said, from Michael Gove, also from Boris Johnson. The whole tenor of their Brexit campaign has been based on fear of people of other races who come here to work, to build this country and I think it's shocking.
"People now feel free to make racist remarks under the guise of talking about immigration which I find really horrifying and narrow. " The 62-year old writer lives in London's Hampstead district which he describes as a wonderful example of multi-racial living. "We all live together in this city and most of the time we don't kill each other. We get along, we collaborate, we've created a beautiful city where we all live together side by side."
He contrasts such civilised cohabitation with his late father Rafiushan's adopted Pakistan. That country, he says, has become "a Muslim state, whereas it was set up as a democracy for Muslims." On his last visit there, he got `a very rapid seminar' from family members as to how difficult it was there for gay people, for women, and for people of other religions, particularly Christians. "It has become a horrifying neo-fascist state, it's been a disaster, that country," he says. His relatives currently resident in Pakistan just want to leave for Australia, Canada or the USA as soon as they can.
Back in the mid-eighties, he wrote the screenplay for the Stephen Frears-directed film My Beautiful Laundrette, which won the New York Film Critics Best Screenplay and an Academy Award nomination for Best Screenplay. That very fine film starred Daniel Day-Lewis and told the story of a young gay Pakistani-British boy growing up in 1980s London.
The son of an English mother, Audrey, Kureishi himself grew up in a lower middle-class community in Bromley and went to the local Technical school which David Bowie had attended ten years previously. His first novel The Buddha of Suburbia (1990) won the Whitbread Award for best first novel and Bowie wrote the celebrated soundtrack for the subsequent BBC TV series. A number of other successful novels followed, including The Black Album and Intimacy and further screenplays have regularly appeared. The writer is still very much a force on the British literary scene and his memoir about his father, My Ear at His Heart, won particular praise.
His best-known works are pinned to particular time periods. Would he like to break free and write something free of time constraints? "The reason I do what you might describe as social realism and why The Buddha of Suburbia or The Black Album are set in their particular time was because I wanted to write about the way race in Britain was developing and changing, because my father was an emigrant and came to Britain."
Nobody else much was writing about it in the 70s and 80s, he explains. He wanted to write specifically about how Britain was becoming a multi-racial, multi-cultural society. "I couldn't write, let's say, a Kafkaesque study because it had to be pinned to the way people were speaking, the way race was developing etc. So it is very time-bound in that sense, for a specific reason."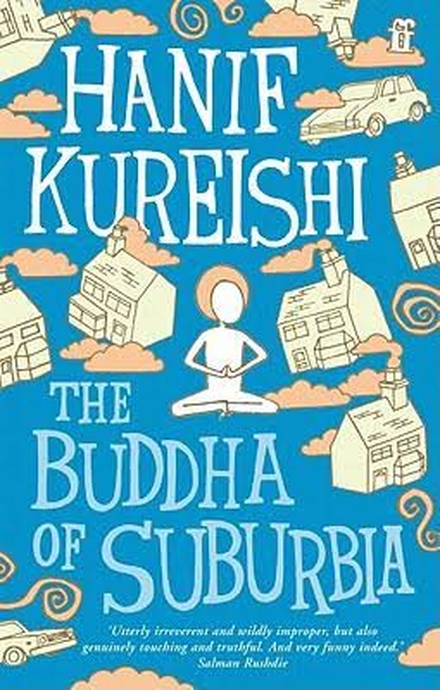 Kureishi recognises how fortunate he has been. "It's incredible that somebody like me who started as the son of an emigrant from a minority could succeed in this country, and do well and be accepted as a writer. It is a mark of our liberalism and tolerance. But those are values that can easily go away, values that we have to preserve and extend and keep fighting for."
Growing up in the 70s, he and his pals felt they could work in fashion or music, could become artists or writers, could live and eat cheaply. They could live in a squat if they needed accomodation." Hanif, a father of three sons, recalls a great sense of optimism. " I'm not sure that my kids have that now. I think they are finding it quite hard to get jobs, they are getting disillusioned – will we ever find a place here, will we ever get a flat, will we ever get any money together?"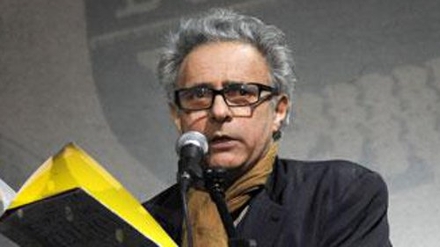 Hanif Kureishi
He had grown up reading books about Britain by British authors such as EM Forster and Graham Greene (he still reads and loves Greene.) "They were the writers I admired and they wrote mostly about empire and I wanted to write about the way the empire, as it were, had come home. It wasn't Brits going to India, but us coming to India and my father having children and so on."
The writer cites Forster's A Passage to India, where the story was told from the point of the view of the white man. "It's almost always men, and it's white men talking about the empire from their point of view." Kureishi wanted to paint an "empire strikes back picture, what it was like to be an immigrant, to come here to build the new economy and so on. The point really was to hear from people who hadn't really spoken."
While clearly delighted with the strides Britain has made, he recalls the casual racism that was rampant in the 1960s and 1970s. "There were lots of assumptions. I think people thought that because my father was Indian that he was inferior to them. The standard of what a man should be was to be a white Englishman. I remember going to speak to someone in television when I first started writing and he kept saying `why do you write about these Indians, what about white English people? Because no one's interested in these Indians.' I remember thinking we're really f***** here, if this is what the general view is. I wanted to tell a story that hadn't yet been told."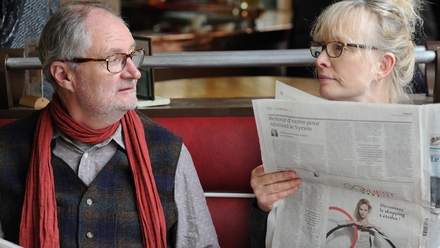 His screenplay for the film Le Week-End featured Jeff Goldblum as the charming American abroad in Paris who meets up with Lesley Duncan and Jim Broadbent (pictured above). They play the married-for- decades couple whose relationship is chafing.
"My parents, it never occurred to them to get divorced, they were just together for life," says Kureishi, reflecting on his screenplay in which the couple of the piece could very well split, as tensions resurface. "Whereas people now they move around much more, they may be 60, 70, they may be 80 and they can still get a new partner. So I wanted to track those changes."
Is such open-ended marital choice a good development? "It's a good development in so far as you might get to 60 and your life hasn't ended, you could fall in love again, you could start having a new sexual relationship, you could begin a new thing with somebody else. On the other hand, it makes one's life much more difficult because you don't feel secure in the same way. "
But then people don't feel secure in the same way as they used to in their jobs, for instance. It's much more precarious now and that's why people tend to be blaming emigrants for their situation. But with the sort of advanced super-capitalism we have, people don't stay in jobs, they don't stay in marriages, they move around the world much more, everything's become much more precarious. " He doesn't see any inherent dysfunction. "You may have to change your career when you're 40 years old or you may suddenly find that your wife leaves you when you're 60."
The author accepted a CBE, or Commander of the British Empire honour in 2008, although he jested later: "they give you a medal which says for (God and Empire) and the two things don't exist." So he is atheist, but he says he is a spiritual in that he believes in the capacity of the human spirit to do good things together. "They can make great cities, paintings, orchestras, they can even do good politics at times.
He is good mates with Roddy Doyle, which may have something to do with their shared connection with film director Stephen Frears, who has adapted their fiction for film. He was looking forward to coming to Ireland this weekend, seeing Dublin again, which he loves, and drinking some Guinness.
Paddy Kehoe
On Friday June 24, RTÉ Radio 1's Arena will air a live broadcast at the Presbyterian Church in Kells, Co Meath as part of the Hay Festival, commencing at 6.45pm. Guests include Hanif Kureishi, novelist Lisa McInerney, the recent winner of the Baileys Prize, and singer Mary Black. On Saturday, Kureishi will be reading at 6.30pm at the Festival.www.hayfestival.com