The Cork International Film Festival (CIFF) has chosen writer-director Paul Mercier's Prospect House as the winner of its inaugural Best New Irish Feature award.
The announcement was made at The Everyman in the city on Sunday night after a jury chaired by Oscar-winning film producer and CIFF patron David Puttnam had reached its unanimous decision.
Prospect House "tells of a group of protesters who film a period re-enactment in a dilapidated 18th-century house in a last-ditch effort to save it from demolition".
David Puttnam said of the satire: "As a jury, we all felt it came across as a beautifully written, well-constructed and highly idiosyncratic parable.
"We felt it was a timely tale, a film which from start to finish kept its promise to its audience.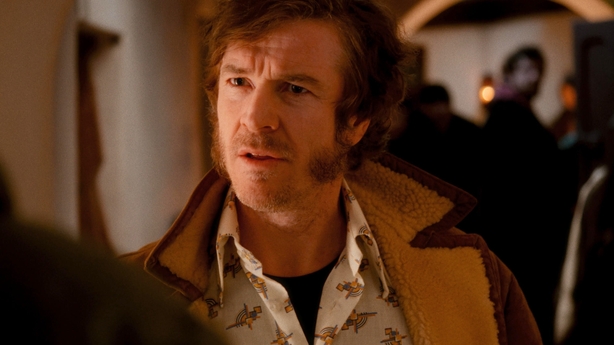 "Whilst always being very clearly Paul's voice, it succeeded in achieving a seamless transition from its internal theatricality to a genuine cinematic experience in a way that spoke to all of us."
The cast of Prospect House includes Barry Ward, Dara Devaney, Cara Ivie, Paul Reid, Michael Farrell, Liam Alex Heffron, and Billy Lyons.
Five films had been in contention for Best New Irish Feature: One Night in Millstreet; So This Is Christmas; The Days of Trees; All You Need Is Death; and the winning Prospect House.
The Cork International Film Festival runs until Sunday 26 November.