The family of the late rapper Tupac Shakur are "pleased" that a man has been charged with his murder following a 1996 drive-by shooting, a Las Vegas district attorney has said.
Duane 'Keefe D' Davis was arrested on a walk near his home in the Las Vegas suburb of Henderson on Friday.
He was then charged by a Nevada grand jury with one count of open murder with the use of a deadly weapon with a gang enhancement, according to Clark County Las Vegas District Attorney Steve Wolfson.
During a press conference, Wolfson said: "The family has reached out to my office, I imagine also to [police], we've been in communication with them.
"We understand that they are welcoming this news, they are pleased with this news and they are certainly aware of the return of this indictment."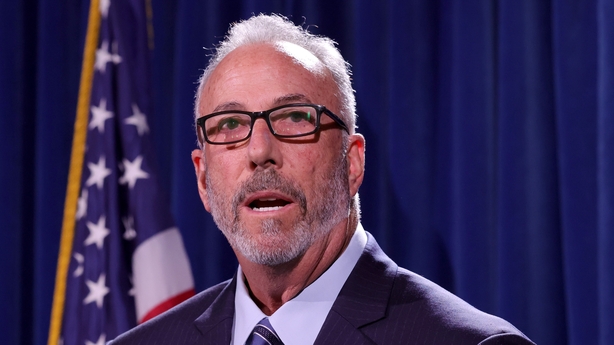 Tupac Shakur was 25 when he was shot in a drive-by shooting near the Las Vegas Strip on the night of 7 September 1996. He died on 13 September in hospital.
The investigation's slow progress led to accusations police were not trying hard enough to find the killers of young black men.
Las Vegas Metropolitan Police Department Sheriff Kevin McMahill on Friday said that was not true.
"I know there's been many people who did not believe that the murder of Tupac Shakur was important to this police department," he told reporters.
"I'm here to tell you, that was simply not the case. It was not the case back then. And it is not the case today.
"Our goal... has always been to hold those accountable and responsible for Tupac's violent murder accountable."
Shakur's murder was followed six months later by the fatal shooting in Los Angeles of his rival, East Coast rapper Christopher 'The Notorious BIG' Wallace.
Source: Press Association, AFP